Dzanc Annual Contests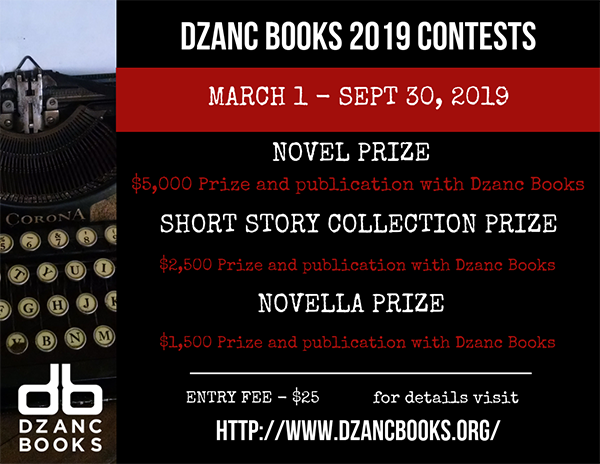 Deadline: September 30, 2019
Award-winning independent press Dzanc Books seeks daring, experimental, and innovative literary fiction for its three annual contests:
the Prize for Fiction, which recognizes bold and well-crafted novels (40,000 words and up) and offers a $5,000 advance and publication;
the Short Story Collection, which seeks unique and powerful book-length collections and offers a $2,500 advance and publication;
the Novella Prize, seeking sharp and creative short works (between 18,000 and 40,000 words), which offers a $1,500 advance and publication.
The winner of the Prize for Fiction will be selected by Pulitzer Prize finalist Lee Martin (The Bright Forever and Late One Night), Peg Alford Pursell (A Girl Goes into the Forest), and John Englehardt, whose novel Bloomland (Indie Next List, September 2019) won last year's contest. All other contests are judged in-house. Winners and finalists will be announced on November 15. $25 submission fee per entry. Enter via Submittable.