Mudfish Poetry Prize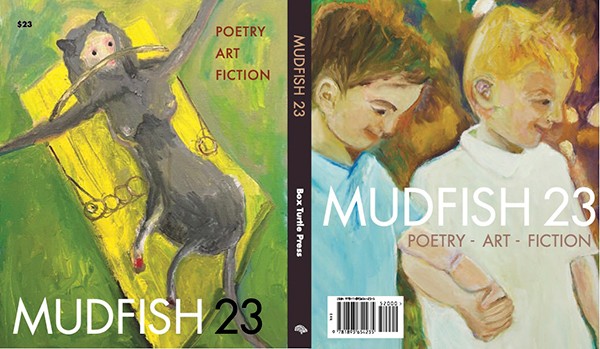 Deadline: June 15, 2023
A prize of $1,200 and publication in Mudfish is given annually for a single poem. Deborah Landau will judge. Submit up to three poems of any length with a $20 entry fee ($3 for each additional poem). All entries are considered for publication in the next issue of Mudfish.
See our entry submission page, or make your fee payable to Mudfish and mail with your entry to:
Mudfish Poetry Prize
Attn: Jill Hoffman, Editor
184 Franklin Street
New York, NY 10013
You may also send your fee via PayPal to mudfishmag@aol.com and submit your entry via email.
With your entry, please include a cover letter with the titles of the poems you've submitted, your name, and contact information (mailing address, phone number, and email address if available). Your name should not appear on the poems themselves. If submitting by postal mail, please also include a self-addressed stamped envelope to receive the results.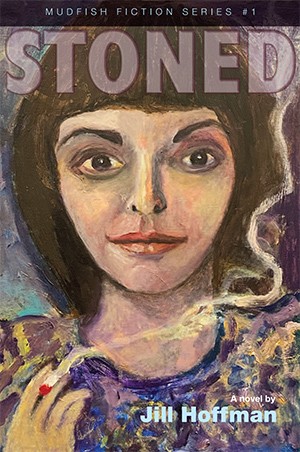 Also from Box Turtle Press, we are thrilled to announce the publication of Jill Hoffman's long-overdue EXCITING second novel, STONED! We welcome your orders.
In Jill Hoffman's irresistible Stoned, the poet Maud Diamond not only indulges in reefer madness in her Beresford bathroom, but takes a much younger live-in lover, a handsome Russian (would-be-famous) artist, to the horror of her precocious children. An explosive triangle, by turns hilarious and heartbreaking, brilliantly drawn with outsized characters worthy of Dickens, lavish imagery, and impeccable comedic timing. Hoffman has written a book so poignant and pleasurable, like a Crème Brûlée for the eyes, you'll read it again and again. And yet for all its seeming decadence there is a purity here like a fawn running into the water.

—Stephanie Emily Dickinson, author of Razor Wire Wilderness