Ploughshares Call for Submissions: Poetry, Nonfiction, and Fiction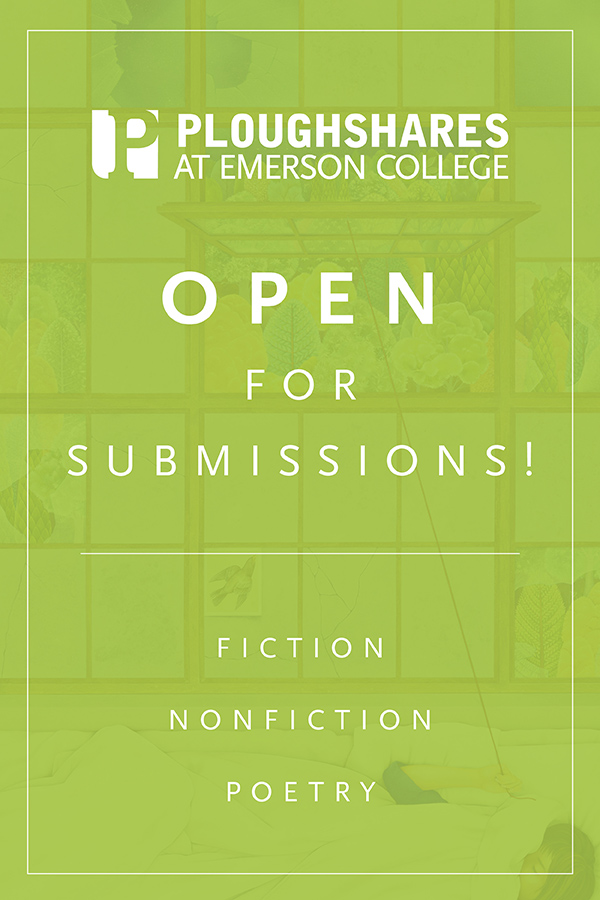 Ploughshares' regular reading period is open until January 15, 2024! Send us your fiction, nonfiction, and poetry for the chance to be published by Ploughshares literary journal. See our guidelines and how to submit.
Subscribers of Ploughshares submit for free!
Ploughshares was started in the Plough and Stars, an Irish pub in Cambridge, MA, named for Sean O'Casey's influential play "The Plough and the Stars" about the liberation of Ireland. In the early 1970s, the pub hosted a handful of regulars who started their own small revolution. Their central concern was that the work of a new generation of writers—representative of a seismic shift in the culture at that time—was going unnoticed by traditional publishing. To address the problem they decided to publish a journal that would extend their discussions about contemporary literature beyond the walls of their favorite haunt.

The history of Ploughshares is not only one of critical inquiry, but also one of active reform. The current staff of Ploughshares holds dear the history of our founding, and we pledge to uphold our founding mission of publishing exceptional work by emerging and established writers that pushes the boundaries of what is possible in art. We will continue to publish writers who might otherwise be marginalized or outright excluded. We promise to continue our work of recognizing and supporting the unique ways writers respond to and reflect significant changes in culture. More than ever, we need our writers to help us understand the world.