Three Funerals for My Father by Jolie Phuong Hoang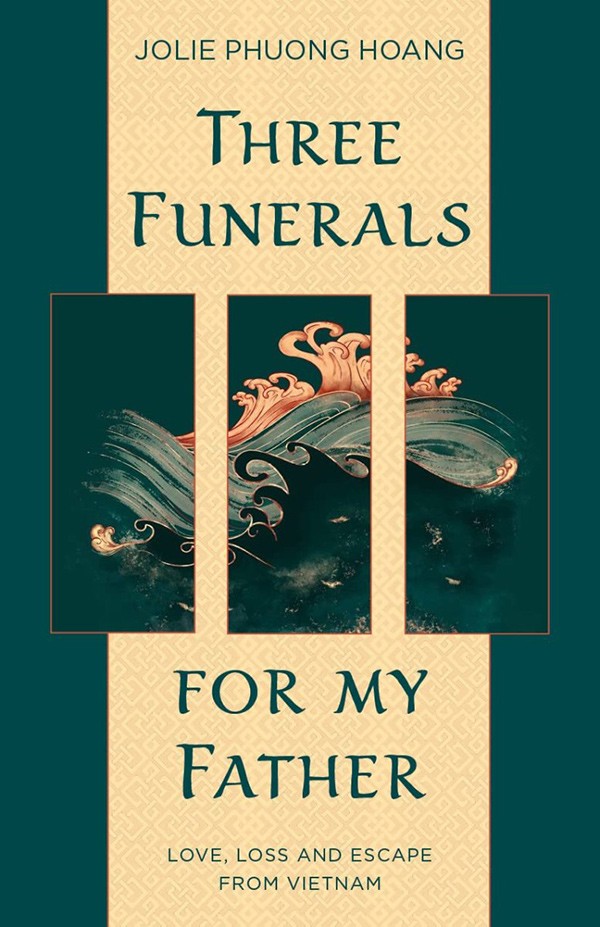 From the author of Anchorless, winner of the 2020 North Street Book Prize for Literary Fiction
What would you risk to save your children?
Jolie Hoang grew up as one of ten children, part of a loving, prosperous Vietnamese family. All that changed when the communists took over in 1975; the family lived in constant fear of being sent to the dreaded "new economic zone". Desperate to ensure the family's safety and to provide a future for his children, Jolie's father arranged three separate escapes. The first was a failure that cost most of their fortune, but the second was successful—six of his children reached Indonesia and ultimately settled in Canada. He and his youngest daughter drowned during the disastrous third attempt.
Jolie Hoang's escape and the aftermath, which included nine days on a boat and 14 months in an Indonesian refugee camp before coming to Canada, was left out of Anchorless because her father wasn't there. However, in Three Funerals for My Father, she shares the harrowing story.
Alternately told from the author's perspective and that of her father's ghost, Three Funerals for My Father is a poignant story of love, grief and resilience that spans three countries and fifty years. It is an intimate story of one family, a testament to the collective experience of the "boat people" who escaped communist Vietnam, and a plea on behalf of the millions of refugees currently seeking asylum across the globe.
"This is a story of familial love in its purest and finest form...a modern classic...should be required reading in any secondary school."
—Alexander McGlashan, 5-star Goodreads review
Buy now from Tidewater Press, Amazon, and other fine booksellers worldwide.