Vestal Review's Food-Writing Flash Fiction Contest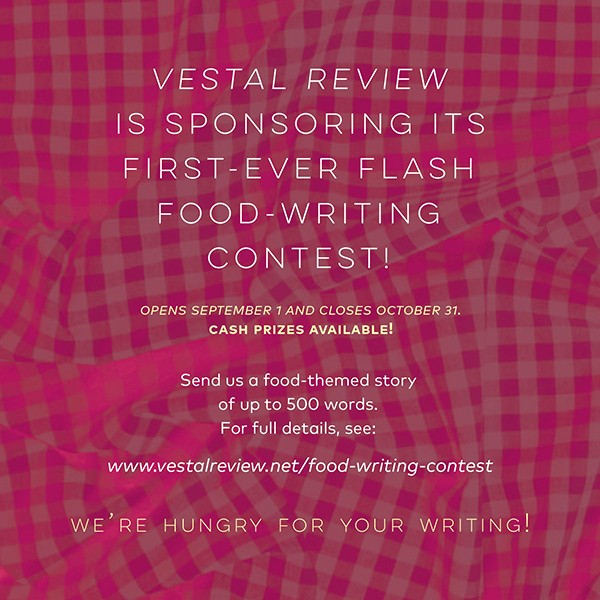 Deadline: October 31, 2022
The contest judge will be Mark Rotella, author of Stolen Figs: And Other Adventures in Calabria and Amore: The Story of Italian American Song, both from Farrar, Straus & Giroux. A former senior editor at Publishers Weekly, he is now a creative writing professor and director of the Coccia Institute at Montclair State University.
First prize: $250
Second prize: $150
Third prize: $75
Five runners-up: a cookie assortment from Insomnia Cookies
Entry fee: $7
Writers may submit as many stories as they like, but only one story per entry fee, please. All winning entries will be published in a special issue of Vestal Review and advertised ceaselessly on social media.