Grayson Books Chapbook Competition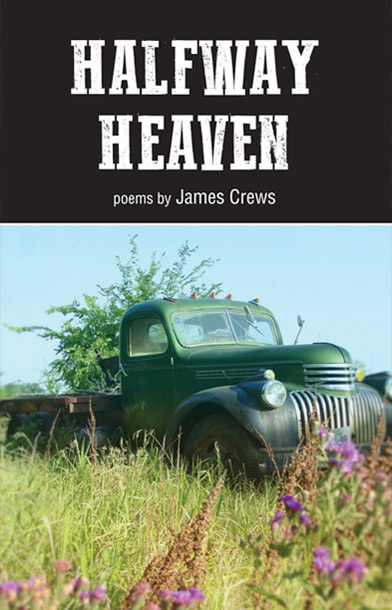 Postmark Deadline: January 31, 2018
Prize: $500, publication of chapbook and 50 gorgeous copies
Reading fee: $20
Submit: 16-32 pages of poetry
Electronic submissions only. Submit here via Submittable.
Simultaneous submissions are permissible if we are notified immediately upon acceptance elsewhere. Multiple submissions are also permitted; a fee must accompany each entry. Including acknowledgments of previously published poems is acceptable but not required. When a manuscript is chosen for publication, we will request acknowledgments.
Daniel Donaghy, this year's judge, is the author of Streetfighting, a Paterson Poetry Prize finalist. He is assistant professor of English at Eastern Connecticut State University.
Please enjoy the title poem from Halfway-Heaven by James Crews, our 2017 chapbook winner.
Halfway-Heaven

Before he died, my father tried to teach me
the only language of manhood he knew—
Phillips-head, needle-nose, catalytic converter—
but I left him hunched under hoods
or sprawled on cardboard pallets beneath
stalled cars, thinking the dust of books
and blue glow of computer screens
could keep me from work like that. I hated
his oil-stink, the orange goop he used
to clean grease-black hands, and those
homemade tattoos of lightning on his biceps.
I hated the cigarette dangling from his lips,
his eyes squinting against smoke snaking up
as he scraped a deer skull clean of meat
for mounting. But now, I want it all back.
I replay every scene in my mind as if
seeing my father again could keep him alive
and tinkering in some other realm, some
halfway-heaven he'd love because everything
needs fixing there. I think of the greenstriped
tube socks pulled to his knees when he
mowed the yard, the scratch of sandpaperstubble
against my cheek each time he
kissed me goodnight. I still hear the way
he'd say sorta speak when he meant so to speak,
while explaining, for instance, why tomatoes
taste better with a kiss of salt: Brings out
the sweetness, sorta speak.