Grayson Books Poetry Chapbook Competition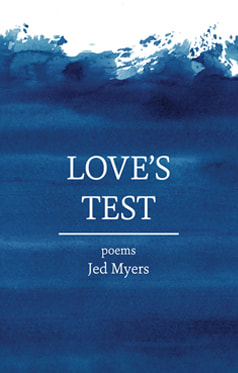 Deadline: January 31, 2020
Prize: $500, publication of chapbook and 50 gorgeous copies
Reading fee: $20
Submit: 16-32 pages of poetry
Electronic submissions only
Please do not include contact information on the manuscript itself; that should go only on the submission form. Simultaneous submissions are permissible if we are notified immediately upon acceptance elsewhere. Multiple submissions are also permitted; a fee must accompany each entry.
Including acknowledgments of previously published poems is acceptable but not required. When a manuscript is chosen for publication, we will request acknowledgments.
This year's judge, Christine Beck, is the author of three poetry collections as well as the recently published Beneath the Steps: A Writing Guide for 12-Step Recovery. She directs a series called Poets on Poetry, in which poets moderate discussions of well-known poets.
Learn more about Grayson Books by visiting our website. Last year's winner was Love's Test by Jed Myers. Please enjoy this sample poem:
Proof

Take last night—wasn't much to it—
two earthlings floating our dreams
in one bed. Though it left us

plenty of proof. Didn't we shift
and touch under the dark's one cover,
shuffle our sleeps together

in the gusts of each other's breath,
then slip again deep
into singular drifts? I remember

your forehead against my neck, your arm
on my chest…. You kept
my knee a while between your thighs,

and I roused a little to the wind-
in-the-trees of your inhalations. No
more than this—all the proof

we'd need, to know, throughout
the rest of our lives, we had passed
love's test. And why

doesn't once convince us? As the night
lifted off to its dawn death,
it left us a certain scent—evidence

it had mixed our humors, stirred us
a oneness. Then the light scoured us
separate, our senses'

confluence lost. We showered
and dressed in our doubts—it suggests
we'd learned next to nothing.