Grayson Books Poetry Chapbook Competition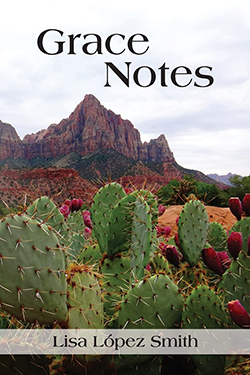 Deadline: January 31, 2022
Prize: $500, publication of chapbook, and 50 gorgeous copies
Reading fee: $20
Submit: 16-34 pages of poetry
Submit online via Submittable
This year's judge, Steve Straight, directed the Connecticut Poetry Circuit and the Seminar Series for the Sunken Garden Poetry Festival. He also led the Poetry Program at Manchester Community College. His most recent poetry collection is The Almanac. He has been named a Distinguished Advocate for the Arts by the Connecticut Commission on the Arts.
Simultaneous submissions are permissible if we are notified immediately upon acceptance elsewhere. Multiple submissions are also permitted; a fee must accompany each entry. Including acknowledgments of previously published poems is acceptable but not required. When a manuscript is chosen for publication, we will request acknowledgments.
Visit the Grayson Books website to find out more about our press and submit here. We congratulate Lisa López Smith, winner of our 2021 Chapbook Competition for Grace Notes. Please enjoy this sample poem:
Moving the Sheep

There's sometimes a fear-filled lamb
taking off in the opposite direction of sense,
braying madly, as if the earth

had suddenly started spinning in reverse,
and he concludes the gate must be at the other end
of the mountain. I hike up behind him

to where the flocks scorch-earthed the grass
under the trees clustered like witches,
the clouds soft and undefined

as if a misguided watercolorist had spilled
the yellow butterflies, white ones, brown ones
flickering about the fields of October's

wildflowers, each bud waiting to burst forth,
each one in its place. Observation,
the best tool of the shepherd,

otherwise only guesses into sheep psychology.
My lamb has skittered to the back fence, and I know
his fears are as imaginary as my own.

I flush him out down below to the flock,
he gallops and hollers, angry at my interference.
No one ever said the lost sheep was grateful,

but such is the burden of the sought. The solitary
hawk above us. This tilting fence edged with barbed wire.
Quiet, and oblivious to lostness, the sheep graze on.