Grayson Books Poetry Chapbook Competition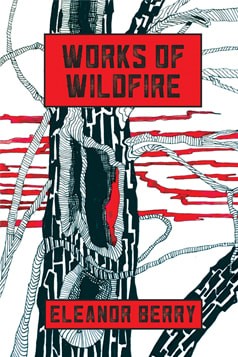 Deadline: January 31, 2023
Prize: $500, publication of chapbook, and 50 gorgeous copies
Reading fee: $20
Submit: 16-36 pages of poetry
Submit online via Submittable
This year's judge, Joan Kwon Glass, is the author of Night Swim and three chapbooks. She is Editor-in-Chief for Harbor Review and poetry editor for West Trestle Review.
Simultaneous submissions are permissible if we are notified immediately upon acceptance elsewhere. Multiple submissions are also permitted; a fee must accompany each entry. Including acknowledgments of previously published poems is acceptable but not required. When a manuscript is chosen for publication, we will request acknowledgments.
Visit the Grayson Books website to find out more about our press and submit here. We congratulate Eleanor Berry, winner of our 2022 Chapbook Competition for Works of Wildfire. Please enjoy this sample poem:
The place we left

is no longer the place we left.

Soon after we fled that night, the shaggy spires of firs
must have become so many fifty-foot torches.

When we first went back, we found
charred-black trunks raining down
dead needles.

Salvage logging turned the burned woods into
stump-fields, into gouged earth strewn
with hacked-off fir-limbs
and studded with a few
clumsy heaps of slash.

Now, nearly a year since the fire, the ravaged land
hosts a battalion of mullein—dozens of coarse,
eye-level stalks—where past years
firs canopied native shrubs.

~

The place we left
is no longer the place we left, no longer

our address. We chose not
to rebuild in that changed place, instead moved
to this 1950s subdivision between
old orchards and town.

How calmly the single-story houses
stretch out on their shrub-bordered lots!
On the wires overhead, plump doves
proclaim territory.

Does anyone here know
how swiftly and completely
a long-familiar landscape
can be undone?