The 4 C's Approach of Successful Authors – Craft, Commitment, Community, and Confidence by Joan Gelfand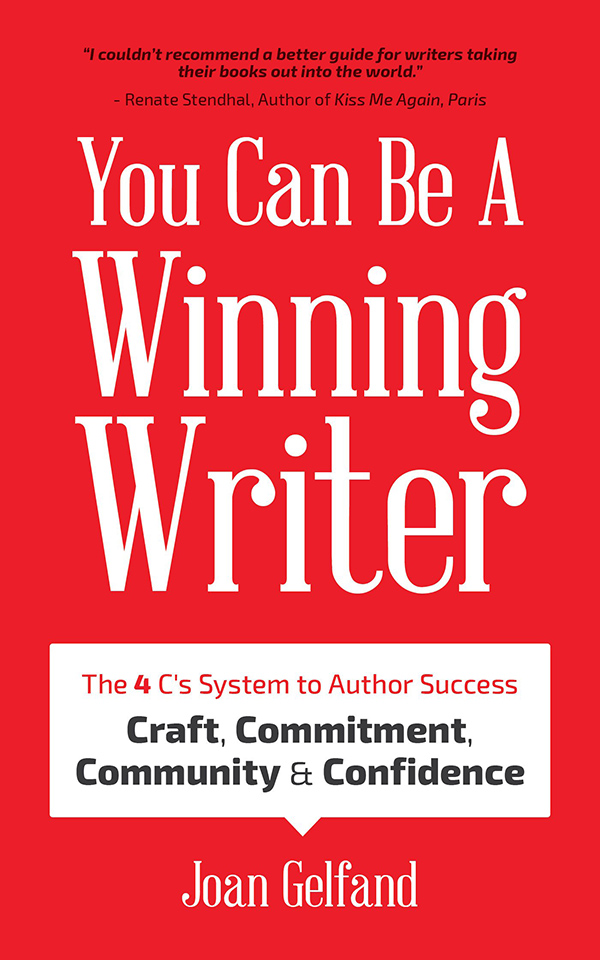 Writing strategies book filled with authorship and publishing tips: With a splash of humor, a dose of empathy and a volume of support, mastering the 4 C's includes real life anecdotes from famous and not so famous ─ but successful authors. You Can Be A Winning Writer is the go-to book for writers just starting out, for writers stalled after their first or second book, and for students. The 4 C's wisdom and stories will inspire and encourage.
You Can Be A Winning Writer includes:
Post-publication strategies
The mistakes that even the most talented prize-winning authors have made
How, with the help of the 4 C's, those same authors could have enjoyed greater success
What it means to "fire on all burners" and work to develop each of the 4 C's simultaneously
Maybe you've read Stephen King's On Writing, Julia Cameron's The Artist's Way, Anne Lamott's Bird by Bird, or William Zinsser's On Writing Well ─ Now you need to read You Can Be A Winning Writer. Learn more and buy it now from Amazon.