Owl Girl by Jerald Pope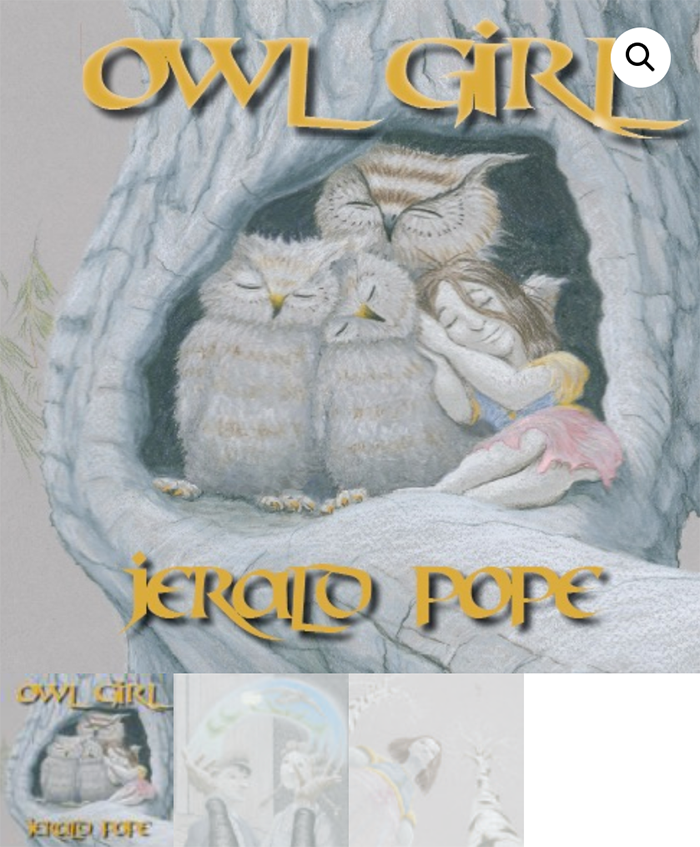 ONCE UPON A TIME
a little girl, lost in the woods,
is snatched up by a big owl,
who takes her home.
Welcome to Owl Girl, a new fairy tale. Bring along the child that hides in your heart. You might recognize characters from those childhood days, the Brothers Grimm, or your own dreams in this story of the search for one's true place in the world.​