JuxtaProse Nonfiction Prize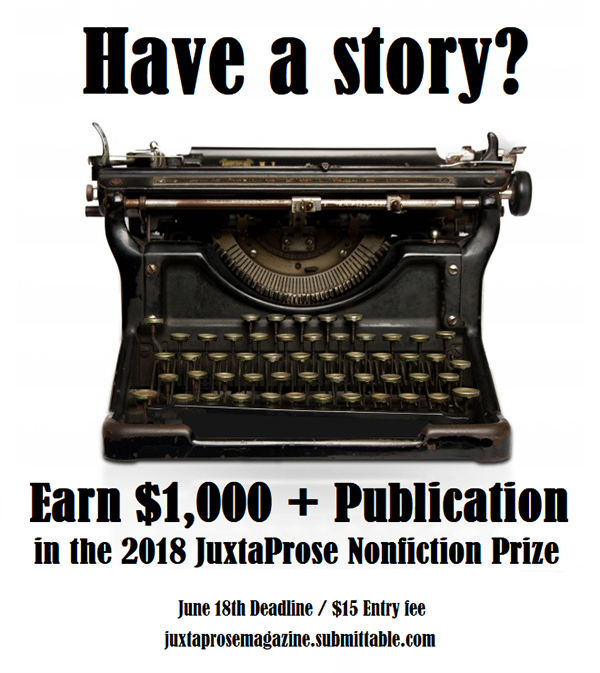 Deadline: June 18, 2018
The 2018 JuxtaProse Nonfiction Prize is now accepting submissions. The Grand Prize is $1,000 and publication in JuxtaProse Literary Magazine. Up to three entries will receive "Honorable Mention" status, which includes $100 and publication. All entries will be considered for publication, regardless of whether they receive honorable mention status.
JuxtaProse welcomes established and emerging writers alike, and our online journal regularly features the work of Pulitzer Prize winners, Poet Laureates, and other distinguished writers side-by-side with previously unpublished voices. Submit now using Submittable.
Founded in 2015, JuxtaProse is an online literary journal that publishes fiction, creative nonfiction, poetry, art, and photography from around the world. We pride ourselves on providing a venue where emerging writers can find a voice alongside some of the most respected names in world literature. Recent contributors include Pulitzer Prize winner Stephen Dunn, Man Booker International Prize winner Lydia Davis, and previously unpublished writer Emma Binder. JuxtaProse currently reaches over 5,000 readers each month.