Rattle Chapbook Prize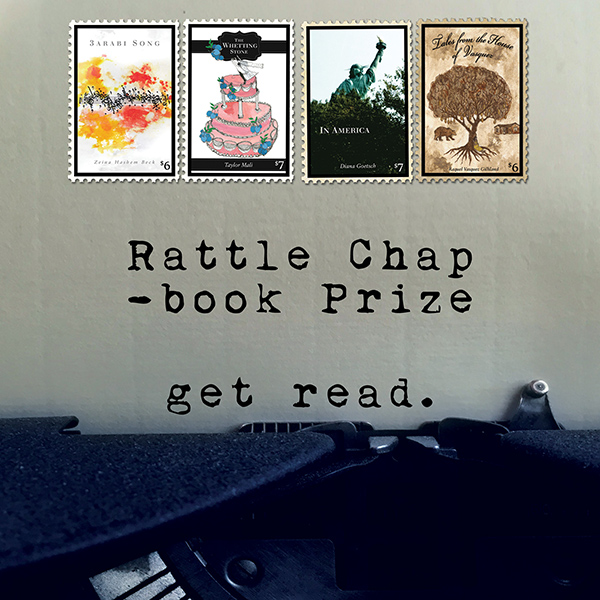 Deadline: January 15, 2019
The annual Rattle Chapbook Prize gives poets something truly special. Every year, at least one winner will receive: $2,000 cash, 500 contributor copies, and distribution to Rattle's 7,000 subscribers.
In a world where a successful full-length poetry book might sell 1,000 copies, the winning book will reach an audience seven times as large on its release day alone—an audience that includes many other literary magazines, presses, and well-known poets. This will be a chapbook to launch a career.
And maybe the best part is this: The $25 entry fee is just a standard subscription to Rattle, which includes four issues of the magazine and all of the winning chapbooks. Rattle is one of the most-read literary journals in the world—find out why just by entering! For more information, visit our website.
We congratulate our three winners from our 2018 contest:
Raquel Vasquez Gilliland, Tales From the House of Vasquez (sample poems)
Nickole Brown, To Those Who Were Our First Gods (sample poems)
Elizabeth S. Wolf, Did You Know? (to be published in 2019)