The Carve Magazine Prose & Poetry Contest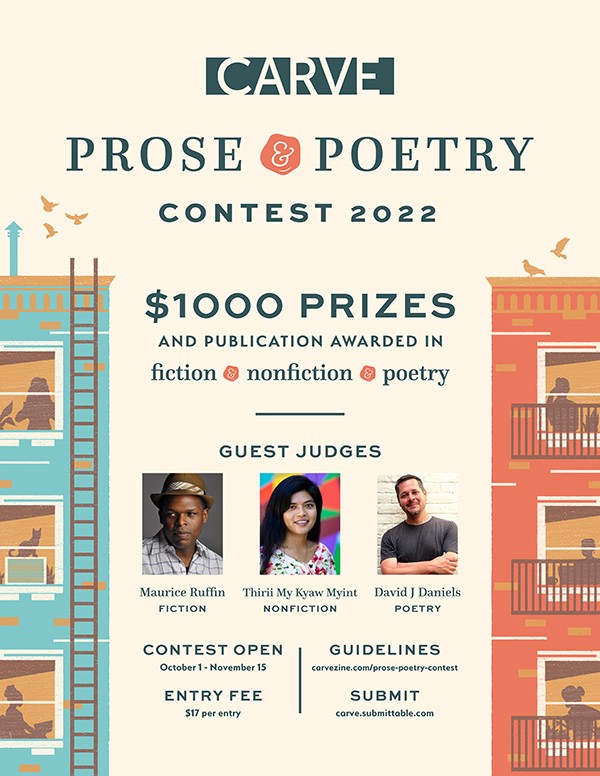 Carve Magazine's Prose & Poetry Contest is open October 1-November 15, 2022. Prizes: $1,000 each for fiction, nonfiction, and poetry. Winners are announced on February 1, 2023 and published online in Spring 2023. All work submitted will be considered for non-contest publication; we will notify author if selected.
We accept unpublished submissions from all over the world, but work must be in English. No genre works (romance, horror, sci-fi, etc.); literary prose and poetry only. 10,000 maximum word count for fiction and nonfiction; 2,000 maximum for poetry. Entry fee: $17. Submit online.
Guest judges are Maurice Ruffin for fiction, Thirii My Kyaw Myint for nonfiction, and David J. Daniels for poetry.