The Daphne Review Online Mentorship for High School Students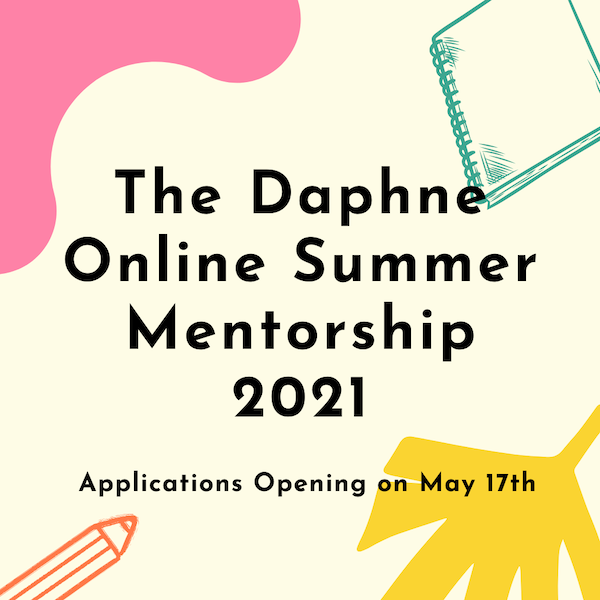 Apply during May 17-31, 2021
Love writing but need professional guidance to help you develop your voice? Apply to the 2021 Daphne Online Mentorship Program! We will be selecting 5-7 dedicated students to work with caring, accomplished professional writers on a 1-on-1 basis.
Recent Daphne mentees have been accepted to Harvard, Princeton, Yale, Stanford, Columbia, and top creative writing programs, e.g., Iowa!
Session I: June 14–July 2
• 4 weeks of working 1-on-1 with a professional writer
• Zoom sessions and online editing/feedback to help hone your craft
Currently seeking online MENTORS! Please send resume to theeditor@daphnereview.org.
Any questions, please email us at theeditor@daphnereview.org.