FundsforWriters: Time to Get Serious About Your Writing Career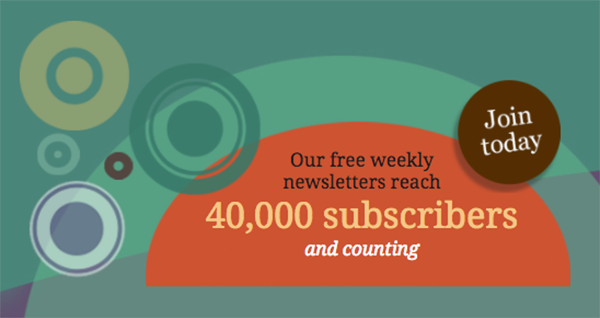 You won't be able to quit work and write, but you might find a grant to make your writing goals easier. Or a crowdfunding opportunity to fund your project. Find serious contests, too. Only those that pay in cold hard cash. No pay-per-click, $1 per blog or exposure markets either. Hope Clark writes for a living. If she wouldn't try these opportunities, she doesn't post them. Our newsletters are our world. Free or paid subscription.
Free FundsforWriters
Our most popular free newsletter. FundsforWriters provides markets that pay $200 or 10 cents/word and up. Expect 15 or more paying opportunities in the form of contests, grants, freelance markets, jobs, and publishers/agents. Delivered each weekend via Aweber.com. The newsletter also provides an editorial from editor Hope Clark and a freelance piece from a guest author. FundsforWriters is also a paying market. If you would like to pitch a 600-word piece to Hope, see the guidelines. Subscribe. View archive.
Total FundsforWriters
70+ paying opportunities per issue, which means 2,000+ paying opportunities per year. TOTAL is delivered biweekly to your email box and contains grants, competitions, freelance markets, jobs, publishers, and agents. Markets and contests all pay $200 or 10 cents/word and up in payment. The same high quality as our regular FundsforWriters newsletter—and five times more of it! Delivered via Aweber. Only $18.75 per year. Subscribe. View sample.
December Special - A Free Gift for Yourself or a Friend!
Buy a new or renewal subscription to Total FundsforWriters in December, and receive a free book by Hope Clark. Visit Hope's website to browse the selection: The Shy Writer Reborn, The Best of FundsforWriters, Vol 1., the Carolina Slade Mysteries, and the Edisto Island Mysteries. After you subscribe to Total, email Hope with how you'd like her to autograph your book (if it's print) and where she should send it.