The Blessed by Kyle Derek McDonald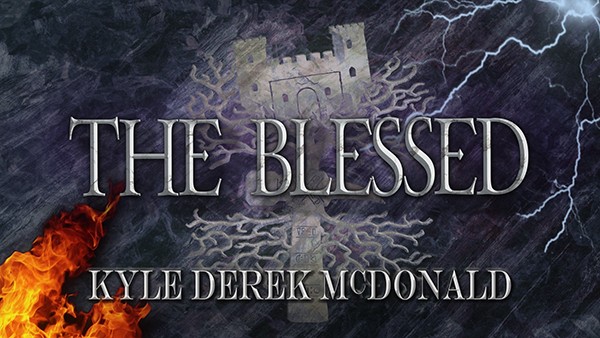 Poet and voice-over artist Kyle Derek McDonald, winner of the 2007 War Poetry Contest sponsored by Winning Writers, is proud to present The Blessed, an audio experience unlike any other! Having completed his boyhood dream of composing a grand epic poem, Kyle has since recorded it as a full cast, fully scored and sound-designed audio experience that's a banquet for the ears and a jumpstart for the mind.
A tale of bravery in a world overrun by chaos, The Blessed follows the journey of three heroes—Virilus, a great warrior with a troubled past, Sagir, a young wizard afraid of fighting, and Fré, a pixie whose enthusiasm is too large for her wee body—as they seek to master themselves and to push out a violent, megalomaniacal invader.

Ambitiously composed in Sesta Rima—rhyming six-line stanzas—and with a compelling cast of unique characters, The Blessed offers a galloping fantasy epic experience unlike anything else.

Shakespeare meets the Avengers.

Go to The Blessed website and start listening right away at no cost!

And, feel free to reach out to Kyle with any questions or reactions at theblessedepic@gmail.com.