DISQUIET Literary Prize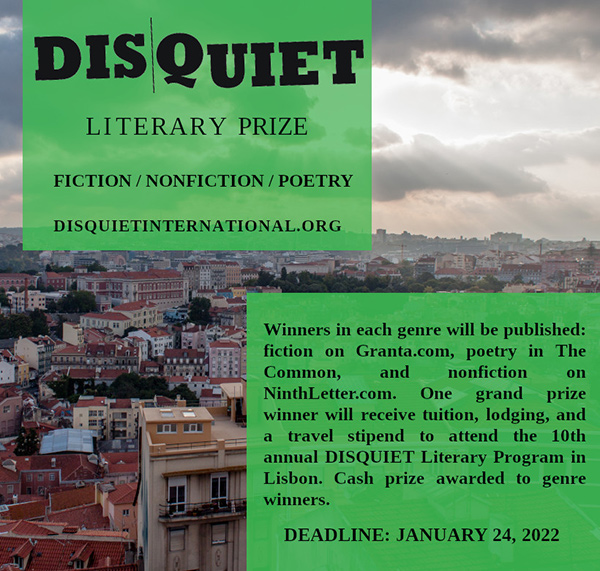 Deadline: January 24, 2022
Submit now to the DISQUIET Literary Prize! This contest is for writing in fiction, nonfiction, or poetry by a writer who has not yet published more than one book with a major press. The first prize winners in each genre will be published:
One grand prize winner will receive a full scholarship including tuition, lodging, and a $1,000 travel stipend to Lisbon in 2022 (June 26-July 8). Genre winners will receive a $500 cash prize in addition to publication. Reading fee: $15.
Read the full contest guidelines and enter at Submittable.