DISQUIET Literary Prize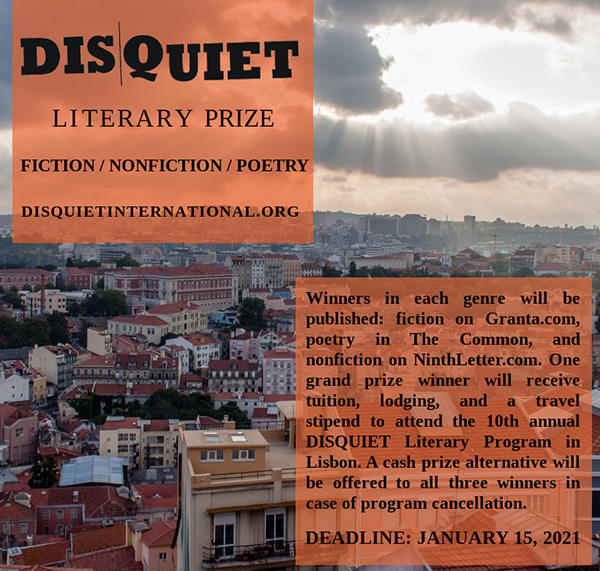 Deadline: January 15, 2021
The DISQUIET Literary Prize is now open for fiction, nonfiction, and poetry. Three winners will be published online in Granta (fiction), NinthLetter (nonfiction), and The Common (poetry). One grand prize winner will receive a full scholarship including tuition, lodging, and a $1,000 travel stipend to take part in the Disquiet International Literary Program in Lisbon in 2021.
In the event the 2021 program can't be held due to coronavirus restrictions, genre and grand prize winners can choose to delay the prize trip to a later year or accept a substitute cash prize of $1,000 each.
Entry fee: $15. Read the full guidelines on our website and enter at Submittable.