Berkshire Prize for a First or Second Book of Poetry Sponsored by Tupelo Press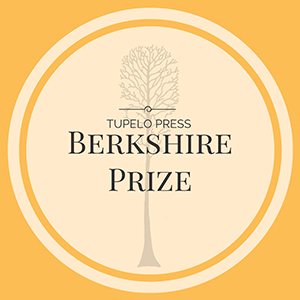 Postmark Deadline: April 30, 2018
Final Judge: Carl Phillips
Prize: $3,000
The Berkshire Prize for a First or Second Book of Poetry includes a cash award of $3,000 in addition to publication by Tupelo Press, 20 copies of the winning title, a book launch, and national distribution with energetic publicity and promotion. Manuscripts are judged anonymously and all finalists will be considered for publication. Results will be announced in late summer.
The Berkshire Prize is open to anyone writing in the English language, whether living in the United States or abroad. Translations are not eligible for this prize, nor are previously self-published books. Employees of Tupelo Press and authors with books previously published by Tupelo Press are not eligible. Poets submitting work for consideration may be authors having published only one previous collection or writers without prior book publications.
Submit a previously unpublished, full-length poetry manuscript with a table of contents. There is no mandatory page count. We suggest in the area of 48 to 88 pages of poems, but all manuscripts will be read and considered with full respect, regardless of length, and no manuscript will be rejected simply because it's shorter or longer. Individual poems in a contest manuscript may have been previously published in magazines, journals, or anthologies, or chapbooks, but the work as a whole must be unpublished. If applicable, include with your manuscript an acknowledgments page for prior publications.
Simultaneous submissions to other publishers or contests are permitted, as long as you notify Tupelo Press promptly if a manuscript is accepted elsewhere.
We encourage online submission via Submittable. You may also submit via postal mail: Tupelo Press Berkshire Prize, Tupelo Press, P.O. Box 1767, North Adams, MA 01247.
A reading fee of $30 payable by check to Tupelo Press or via Submittable must accompany each submission. Multiple submissions are accepted, each accompanied by a $30 reading fee.
Read the complete guidelines before submitting your manuscript.
Read about past winners and more information about all Tupelo contests.
Please enjoy this selection from Marvels of the Invisible, by 2014 Berkshire Prize winner Jenny Molberg.
Storm Coming
by Jenny Molberg

Before rain, my father stands on the porch,
drawing in the metallic air. In his face,

I look for my own. I've seen the way he is
with his father. He counts down the lightning.

The sky swells like an oath.
Dad, he'll say, how about next time

we'll go and get some of those peaches you like,
out by the highway? He'll laugh a laugh

that knows its own ending. And the drops fall,
just like he promised. The storm is birth and death

in only minutes. So we laugh, knowing
we don't have the time to love it.