The Brush & Lyre Prize from Palette Poetry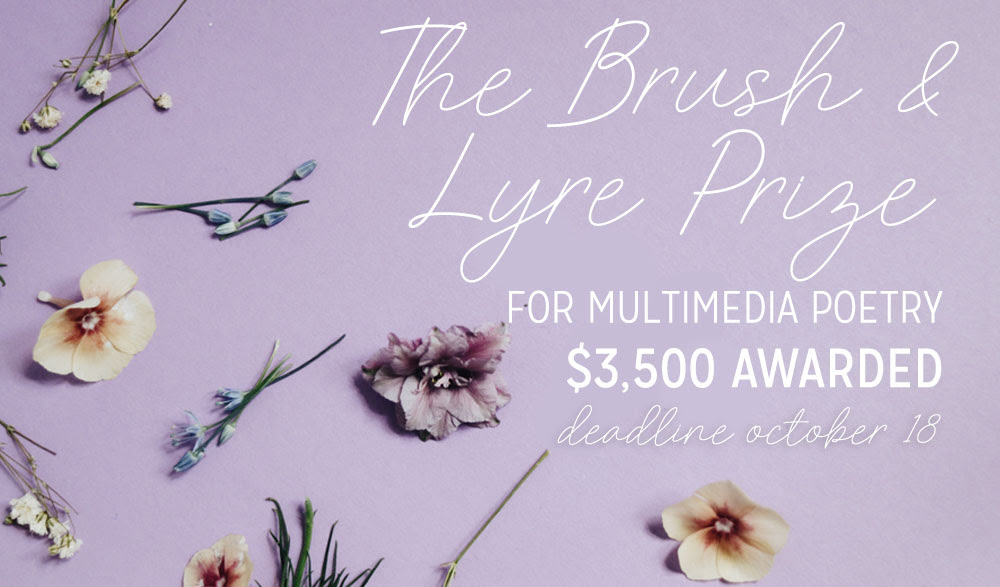 $3500 Awarded for Artfully Communicated Poetry
Deadline: October 18, 2020

We are so thrilled to offer poets space to stretch their creativity into new and exciting projects. This unique multimedia contest will accept work that incorporates poetry into new media formats, including but not limited to: music, video, art, photography, sculpture, and performance—use the communication technique that you feel most creatively gets across the experience of your poetry. You choose the creative canvas. $3500 will be awarded and all winners will be published on Palette Poetry.

We will rate the work accordingly: 50% poetic experience, 50% media experience. Each submission must include poetry into the work in some significant way—visually written or audio recorded. Ekphrasis is welcome as well, as long as the art is original.

We're looking to experience poetry in a new way, beyond just black text on a blank page! Our editorial team will select the winner of the $3000 top prize, as well as two runner-ups for $300 and $200 respectively. We can't wait to see what you send us!