Nickie's Prize for Humor Writing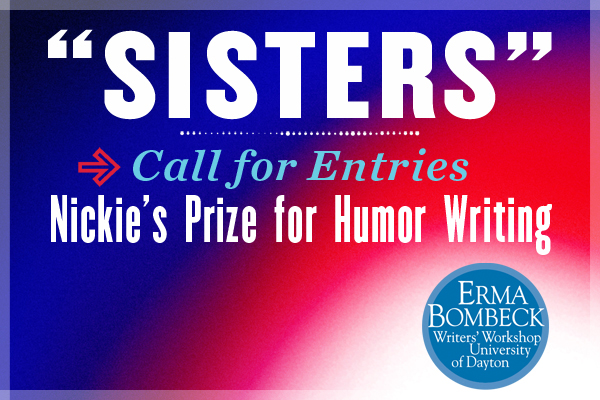 Deadline: August 1, 2020
The University of Dayton's Erma Bombeck Writers' Workshop is seeking essays from a diversity of authors of all experience levels for Nickie's Prize for Humor Writing. Essayists, authors, bloggers—anyone with a hilarious, touching story—is invited to submit a humorous essay about their sister.
In the spirit of Erma Bombeck, the tone can be humorous, absurd, offbeat, quirky or fun in a smart way. All previously unpublished material no longer than 1,000 words will be considered, including pieces that expand on the theme, such as a cousin or close friend who's like a sister.
Up to 20 winners will receive a $300 cash prize each. The best essays will be published online, with the possibility of being included in a future anthology.
Application fee: $25.
Find the contest details here.