Elk River Writers Workshop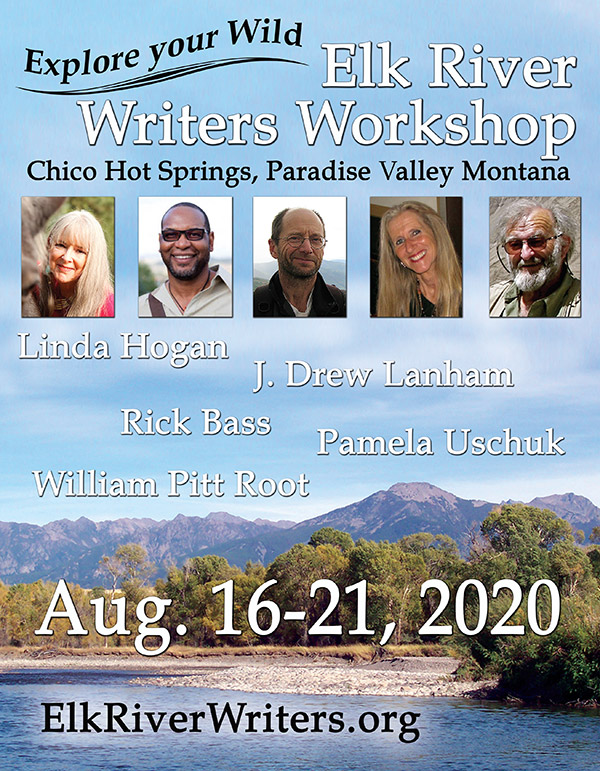 The Elk River Writers Workshop embodies the idea that deep, communal experiences with the wild open the door to creativity. We bring together some of the most celebrated nature writers in the U.S. with students who are serious about fostering a connection with the environment in their writing. It all happens at Chico Hot Springs, a historic retreat just north of Yellowstone National Park.
For our 2020 workshop, we are thrilled to welcome faculty members Rick Bass, Linda Hogan, J. Drew Lanham, William Pitt Root, and Pamela Uschuk.
Our workshop takes place August 16-20 under the big skies of Montana, in one of the most wild and beautiful settings in the country, a place that has inspired the work of conservationists, writers and artists for over a century.
Workshop classes are limited to 10 students each. In this time of uncertainty, we are offering full refunds for coronavirus-related cancellations.