The MacGuffin's Annual Poet Hunt Contest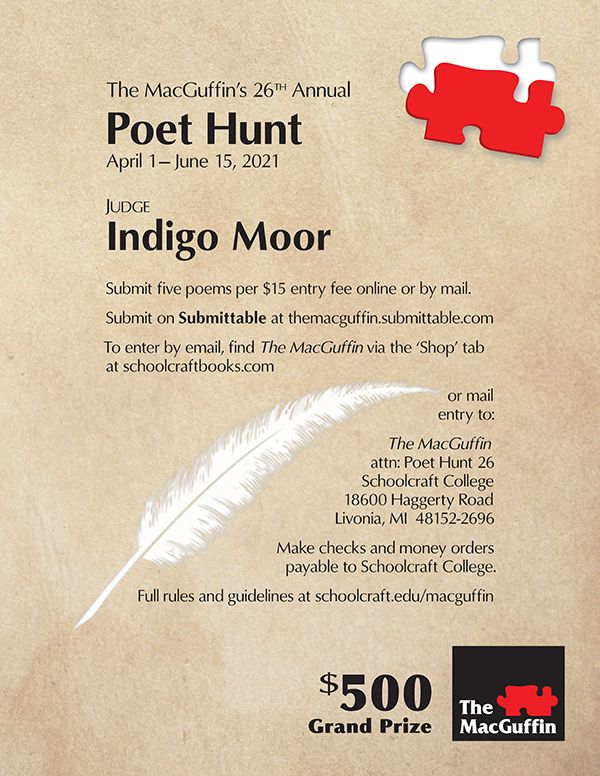 Submit during April 1-June 15, 2021
One first place winner will receive $500 and publication in a future issue, along with up to two Honorable Mention selections. We're excited to welcome Indigo Moor to serve as this year's guest judge!
We'll accept up to five poems per $15 entry fee. Please begin your submission with a cover page listing your name, email address, mailing address (for one issue, included with entry), and poem titles. On the following pages, include your poems, with each poem beginning on a new page and devoid of any personally identifiable information to preserve the blind review. That's it!
See the full rules on our website, then enter by mail or online at Submittable.