Atmosphere Press: Submit Your Book Manuscript Today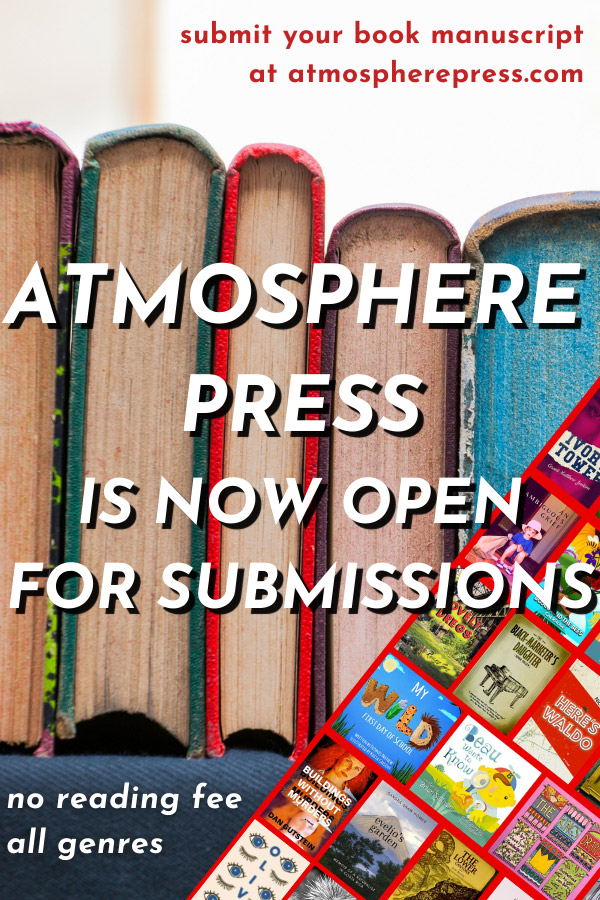 So far in 2021 Atmosphere authors have sold thousands of books across five continents, received starred or featured reviews with Publisher's Weekly, Kirkus, and Booklist, and have even appeared on a giant billboard in Times Square. Atmosphere has had books with 1,000+ first-month sales in four different genres, and their Author Connect program unites their authors with each other like no other press. And they're just getting started.
Atmosphere Press currently seeks great manuscripts, and they'll be the publisher you've always wanted: attentive, organized, on schedule, and professional. They use a model in which the author funds the initial publication of the book, but retains 100% rights, royalties, and artistic autonomy. From an exceptional editorial team through book design and into promotion, partnering with Atmosphere is the way to do your book right.
So, send your manuscript their way. Submissions are free and open to everyone and in all genres.