Atmosphere Press: Submit Your Book Manuscript Today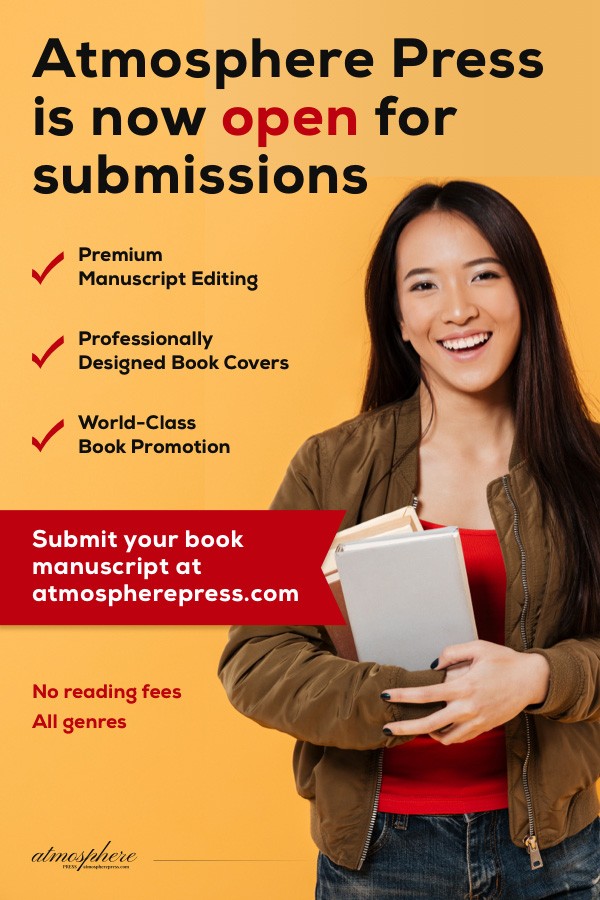 Providing expert editorial, cover design, layout, distribution, publicity, audiobook, and website services, Atmosphere Press titles have been acclaimed by reviewers with Publishers Weekly, Kirkus, and Booklist. We are selectively offering publishing opportunities to talented writers, providing a dedicated team of editors, designers, publicists, and avid readers to bring your books to life.

✓ Authors maintain 100% ownership rights over their work
✓ Authors have final veto power over content
✓ Authors get 100% of sales proceeds

As an author-first collaborative publisher we accept book-length submissions in all genres. Whether you are super-accomplished or just-starting-out, each of our authors receives a personal experience from raw manuscript to readers' hands. From insightful editorial meetings to elegant interior design to bespoke cover design to global distribution and strategic promotion...well, we've got you covered.

Every author who submits gets a free consultation call to discuss your work, and the pathway to potential book publication with Atmosphere Press.