Fourth Genre Steinberg Memorial Essay Prize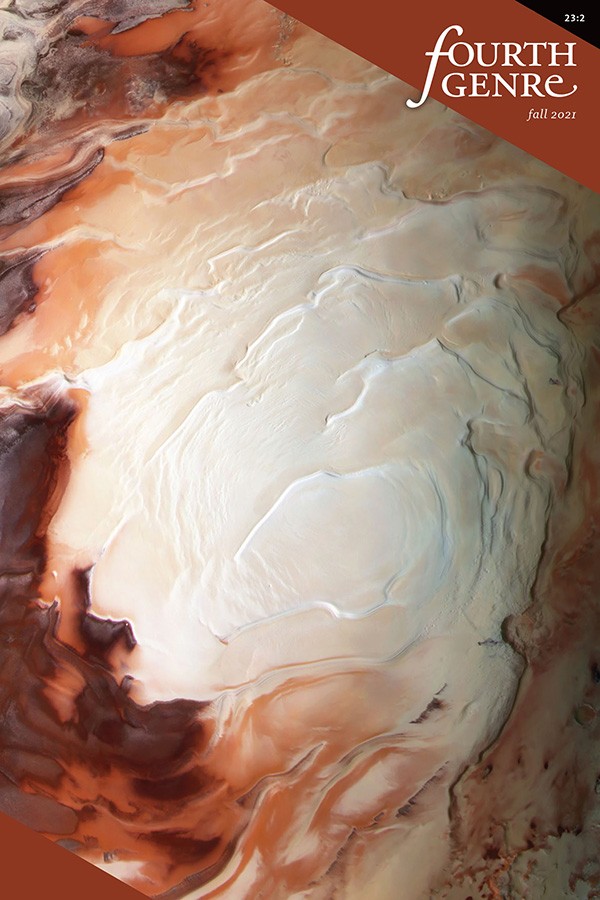 Deadline: March 15, 2022
The Fourth Genre Steinberg Memorial Essay Prize welcomes your unpublished essays up to 6,000 words long. The winning author will receive $1,000 and publication in the issue that's featured at AWP. Fee: $20 per entry. Learn more on our website and submit via Duosuma.
Our 2022 contest judge is essayist Mary Cappello. A Guggenheim and Berlin Prize Fellow, a recipient of the Dorothea Lange/Paul Taylor Prize from Duke University's Center for Documentary Studies, and the Bechtel Prize for Educating the Imagination from Teachers and Writers Collaborative, Cappello is a former Fulbright lecturer at the Gorky Literary Institute (Moscow, Russia) and currently Professor of English and Creative Writing at the University of Rhode Island.
Cappello's six books include a memoir; a detour; an anti-chronicle (or "ritual in transfigured time"); a lyric biography; a speculative manifesto; and, a meditative fantasia on "mood."