Fourth Genre Steinberg Memorial Essay Prize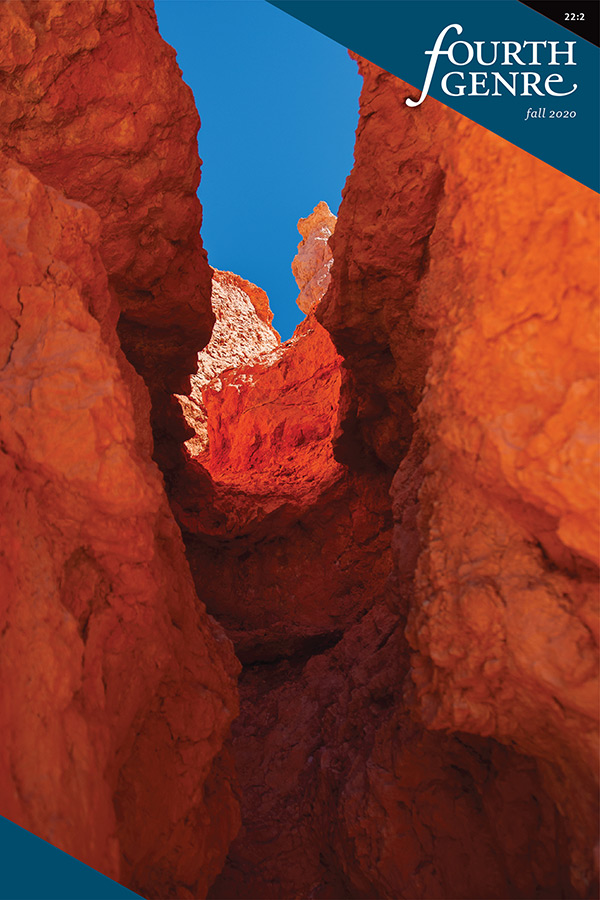 Deadline: March 15, 2021
The Fourth Genre Steinberg Memorial Essay Prize welcomes unpublished submissions via Duosuma. The winning author receives $1,000 and publication in the issue of Fourth Genre that's featured at AWP. $20 fee per entry. Length limit: 6,000 words. Nonfiction only, please. See the detailed submission guidelines on our website.
Our 2021 contest judge is Xu Xi. Get to know her here.
We congratulate Sean Enfield, author of "The Revolution will be Revised" on winning our 2020 contest. His essay was selected by Laura Julier, former editor of Fourth Genre.
About Enfield's essay, Laura Julier wrote: "The author raises questions about how to engage, how to be present, how to be, in a cultural context that is so mediated by (among other things) media and screens. Above all, the essay raises questions about how to create and develop an identity outside of the multiple narratives that tug at us, another voice in a conversation inhabited by the likes of Didion and Baldwin. It is an accomplishment worth circulating widely."