The Poetry Collections of Clifford Brooks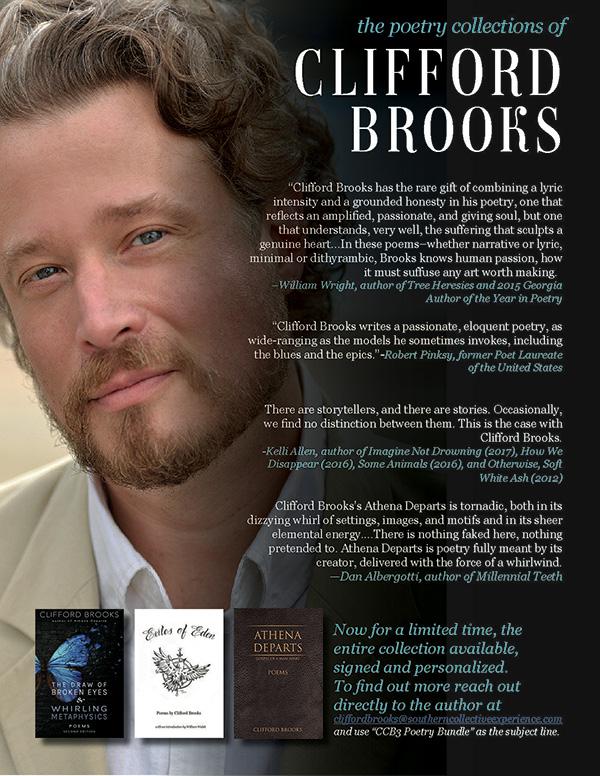 For information on pricing, please email Mr. Brooks at cliffordbrooks@southerncollectiveexperience.com and specify "CCB3 Poetry Bundle" in the subject line. Learn more about Mr. Brooks and read excerpts from his work on his website.
Mr. Brooks is available to critique poems. Submit up to five poems here and you'll receive your critique within two weeks.