Two Sylvias Press: Write 30 New Poems in April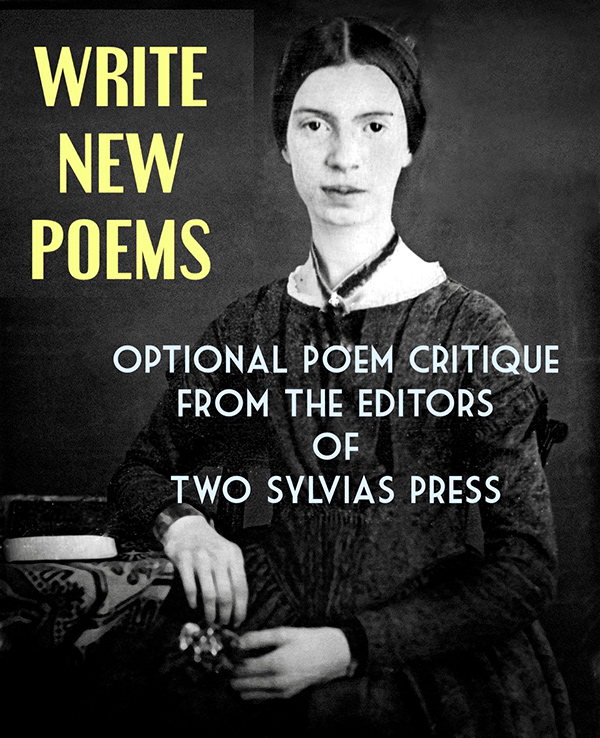 Back by popular demand!
Celebrate National Poetry Month with 30 NEW prompts delivered directly to your inbox each day in April!
Write 30 new poems for NaPoWriMo!
Also available: a CRITIQUE of one of your poems by the Editors of Two Sylvias Press! (Space is limited.)
Sign up today to receive a prompt each day in April!
We also have a limited number of poem critiques available from Kelli Russell Agodon and Annette Spaulding-Convy, the editors of Two Sylvias Press. Receive personalized and detailed feedback for a modest added cost.