BlueCat Screenplay Competition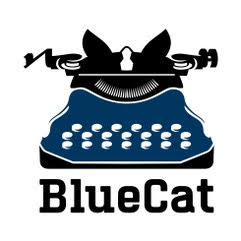 Now Accepting Submissions for 2019 BlueCat Screenplay Competition
The BlueCat Screenplay Competition is now accepting submissions for 2019 with its 21st annual competition. BlueCat's winners and finalists have gone on to sign with high-profile agencies, including ICM, CAA and WME with their work being sold to several major studios such as Paramount Pictures, Warner Bros. and Universal. Writers have won awards at Sundance, Berlin, and Tribeca following their success with BlueCat. As a result, the BlueCat Screenplay Competition has become one of the largest and most prestigious screenplay competitions in the world.
AWARDS:
Feature Screenplay Winner $10,000. Four Feature Finalists will receive $1,000 each.
Short Script Winner $5,000. Four Shorts Finalists will receive $500 each.
Pilot (Hour) Winner $5,000. Four Pilot Finalists will receive $500 each.
Pilot (Half-Hour) Winner $5,000. Four Pilot Finalists will receive $500 each.
The Fellini Award (Best International Screenplay) Winner $5,000.
DEADLINES:
Early Deadline: September 30th, 2018. Feature Screenplay $50, Pilot (Hour) $45, Pilot (Half-Hour) $40, Short Script $35, Short Film $35.
Regular Deadline: November 15th, 2018. Feature Screenplay $60, Pilot (Hour) $55, Pilot (Half-Hour) $50, Short Script $45, Short Film $45.
Final Deadline: December 16th, 2018. Feature Screenplay $70, Pilot (Hour) $65, Pilot (Half-Hour) $60, Short Script $55, Short Film $55.
Late Deadline: January 20th, 2019. Feature Screenplay $80, Pilot (Hour) $75, Pilot (Half-Hour) $70, Short Script $65, Short Film $65.
For complete information and submission details, please visit
About BlueCat Screenplay
Founded in 1998 by award-winning writer Gordy Hoffman, BlueCat has remained committed in discovering unknown, gifted screenwriters and showcases their work to a global audience year after year. Through written analysis provided to all entrants, BlueCat has supported thousands of screenwriters with many who have gone on to successful careers in the film and television industry:
Aaron Guzikowski (Verve/Madhouse) wrote PRISONERS and the remake of PAPILLON, which opened in theatres on August 28th, 2018.
Fergal Rock wrote DEPARTURES starring Nina Dobrev and Maisie Williams, which opens in theatres this year. An early draft of DEPARTURES entitled Calvin & Skye won the BlueCat Fellini Award.
Ana Lily Amirpour (CAA), won Special Jury Prize at the 2016 Venice Film Festival for THE BAD BATCH, directed by Lyle Vincent (DREAMLAND) and starring Jason Momoa, Jim Carrey and Keanu Reeves. She recently directed a critically acclaimed episode of LEGION.
Ashleigh Powell (Gersh/Good Fear Film), wrote THE NUTCRACKER AND THE FOUR REALMS directed by Lasse Hallström and Joe Johnston. Disney released the movie on November 2nd, 2018. She's currently writing THE ATHENA PROJECT for Warner Bros. and THE PAPER MAGICIAN for Disney.
Savion Einstein's (Gersh) THE LONGEST BIRTHDAY, for which she won the BlueCat Joplin Award, is going into pre-production this year and will be directed by Maggie Peren. She's currently penning a rewrite of her script Superfecundation for Sony Screen Gems.
Young Il Kim (UTA/Arlook) recently adapted THE RISE OF THEODORE ROOSEVELT for Alex Timbers (MOZART IN THE JUNGLE) to direct.
Website: www.bluecatscreenplay.com
Facebook: www.facebook.com/BlueCatScreenplayCompetition
Twitter: www.twitter.com/BlueCatWriters
Instagram: www.instagram.com/bluecatwriters