How To Get Great Book Reviews Frugally and Ethically by Carolyn Howard-Johnson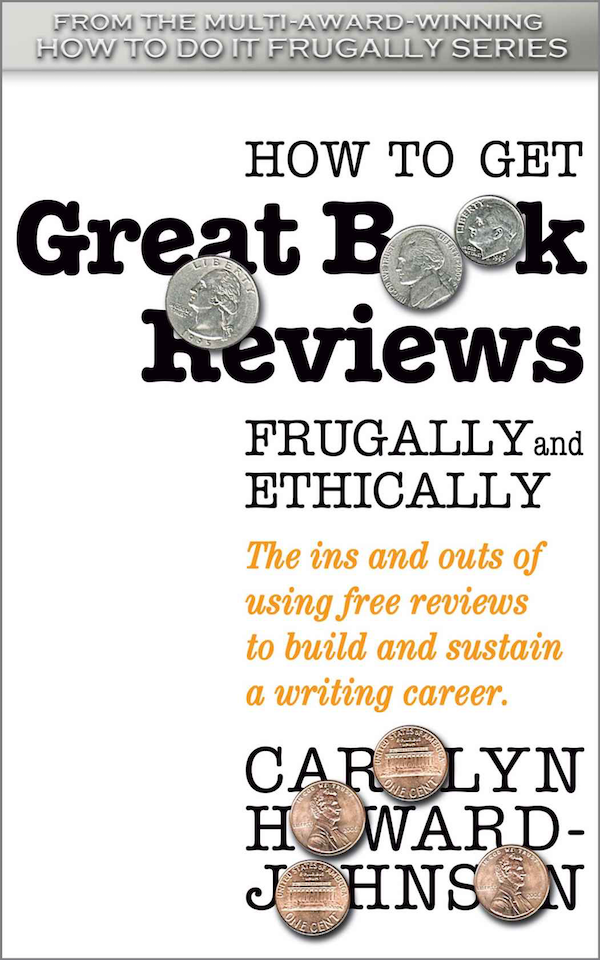 If you've published a book, you've probably seen all kinds of offers for expensive ads and publicity campaigns. But there's a secret to establishing lasting sales, and it starts with book reviews.
How To Get Great Book Reviews Frugally and Ethically is the culmination of the nearly two decades Carolyn Howard-Johnson spent helping writers avoid pitfalls, misconceptions, and out-and-out scams perpetrated on unsuspecting authors...helping them reach their dreams of great reviews, great book tours, and great launches.
Book reviews form the base for a successful marketing campaign that builds the readership you need for a prosperous writing career.
"Getting well-written and fair reviews is the single biggest block to independent authors and small presses. Carolyn Howard-Johnson takes on the problem head-on in this easy-to-use recipe for book review success. To paraphrase the late great Dan Poynter, your book is your business card so the single best marketing tool you have is to send out copies for review."
—Victor Volkman, publisher, Loving Healing Press
Learn more about How To Get Great Book Reviews on Carolyn Howard-Johnson's website, or buy it now for $5.99 at Amazon.