The Day's Heat by Roberta George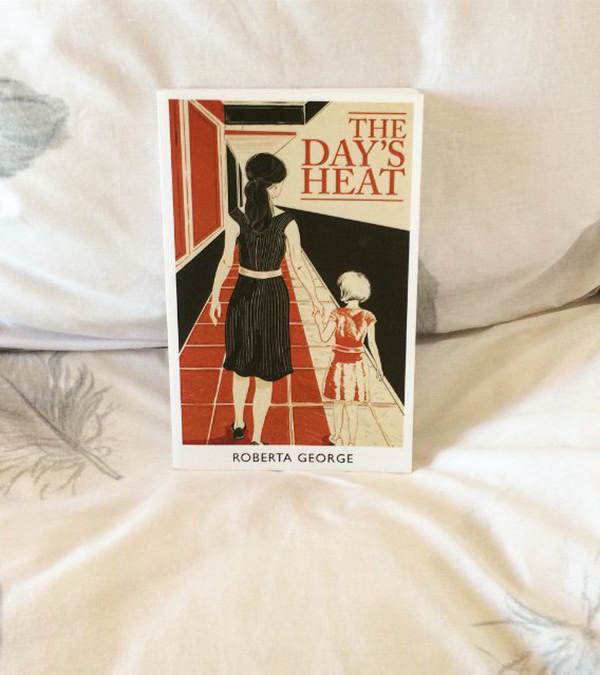 "I shopped my novel The Day's Heat around for over 20 years. No takers, and yet it won a first prize in the Impress Books Contest put on by Exeter University in England and was published in 2018. So keep writing and sending out. Read other writers and see how they construct sentences and ideas. Let your characters lead you down paths of their own."
—Roberta George
From Clifford Browder's review on Goodreads
"...for this reviewer the central issue is adultery, and not just any adultery. It tells what happens when a mother with two young children and a third on the way, a mother who is a good observing Catholic as well, feels an attraction to her young, progressive parish priest, and he feels the same for her.

"...the reader cannot resist going with Lee on her danger-fraught journey of release and self-discovery. After a season of hope and frustration spiced with a tangle of lies, Lee's adventure ends quietly, sadly, yet wisely, as it must, but not without a glimmering of hope. A great read; serious readers shouldn't pass it up."
From Thomas Benz's review on Goodreads
"Lee has a good memory for song lyrics which speak to her plight. She's lovingly playful with her kids, but like any human being, possesses some inconvenient secrets. Foremost among them is that she is pregnant with her third child, and even though her husband Charles is likely the father, she cannot bring herself to tell him. They are already so financially stretched that she must take in sewing orders to barely make ends meet, and she knows he'll be appalled at the news. Amid the web of her constricted social world, a series of other secrets, and the subterfuges to hide them, unfold.

"...George's prose is always swift and sure, the observations about southern life trenchant and insightful. She adeptly stokes the flame of forbidden romance and the explosive tension it creates, without a hint of melodrama."
Buy The Day's Heat at Snake Nation Press or Amazon.