Grayson Books Poetry Prize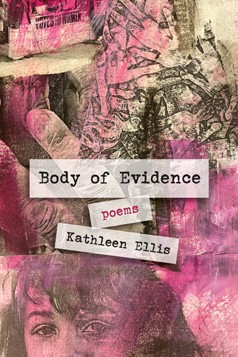 Deadline: August 15, 2023
The 2023 Grayson Books Poetry Prize is now open to submissions. All poets writing in English are welcome to enter.
Electronic submissions only. Use the submission manager to submit your 50-90 page manuscript electronically.
The winner will be awarded a $1,000 prize, publication, and 10 copies. Reading fee: $26.
We congratulate Kathleen Ellis, author of Body of Evidence, which won the 2022 Grayson Books Poetry Prize.
Brad Davis is this year's judge. His most recent collection of poems, Trespassing on the Mount of Olives, is a follow-up to his Opening King David. He won the AWP Intro Journals Award and his chapbook Short List of Wonders won the Sunken Garden Poetry Prize.
Please do not put your name or contact information on the manuscript. Acknowledgments may be included with your submission, but are not required. Multiple submissions are fine; each must be accompanied by a fee.
Simultaneous submissions are acceptable if we are notified immediately about an acceptance elsewhere.
We do not accept work that was created—entirely or partially—with AI software.
Learn more on the Grayson Books website.
Please enjoy this sample poem from Body of Evidence:
ABCs of Erasure

I am learning to vacate the body. The absence of body is a memory of body, a kind of lingering with the eraser dangling from one hand. I fear I've forgotten the body, left it behind somewhere. As a child, I stayed behind at the bayside watching the hermit crabs. To protect their exoskeletons, they trade in their tight-fitting shells for scavenged ones.

Or they risk being defenseless.