Grayson Books Poetry Prize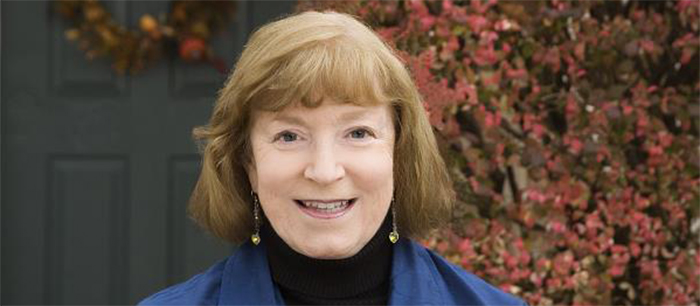 Deadline: August 15, 2017
All poets writing in English are invited to submit manuscripts to the Grayson Books Poetry Prize. Use the submission manager to submit your 50-80 page manuscript electronically. Or send your work in the mail with two cover pages (one with complete contact info, one with no contact info), a reading fee of $25, and a SASE for results to:
Grayson Books
P.O. Box 270549
West Hartford, CT 06127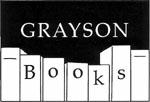 The winner will be awarded a $1,000 prize, publication, and 10 copies. Simultaneous submissions are acceptable if we are notified immediately about an acceptance elsewhere. Acknowledgments may be included, but are not required.
Barbara Crooker (pictured above) is this year's judge. A widely-published poet who has won many prizes and awards, her Selected Poems came out in 2015.
Congratulations to William Wells, the winner of the 2016 Grayson Books Poetry Contest. Our judge, Benjamin Grossberg, chose his collection Odd Lots, Scraps, and Second-Hand, Like New from a pool of many outstanding manuscripts. Please enjoy this poem from the book:
Smashing Glass in Hobo-Town

In weeds between the river and the tracks
a row of shanties straggled parallel,
contrived from boxes and dismembered crates.
Companies of passed-out bums lay sprawled,
clutching their guts like the dead at Gettysburg.

Craig's brother, all of twelve, gave the command
and led a charge of ten-year olds. We snatched
the empty flasks that glinted full of dawn
and flung them like grenades, exploding dreams,
the salvaged last reprieves from boxcar straw.

Reluctant warrior, I hung back to watch
those crumpled forms reanimate, roused
from stupor to resume their truncheoned lives,
one more indignity that riled them
into action. We ran; they stumbled after.

One came close to catching me, his blasted
stare supplying nightmare's standard issue.
Thus I surrendered sleep for spoiling his,
my shoulder throbbing where he almost grabbed,
my face red-badged with panic's powder burns.

Some wounds don't heal, and civil wars go on.
When Craig shipped home from Nam, addicted,
his brother was the cop who made the bust.
The fall of empires and the faults of men
are chronicled by gleaming shards of glass.