Two Sylvias Press: Online Poetry Writing Retreat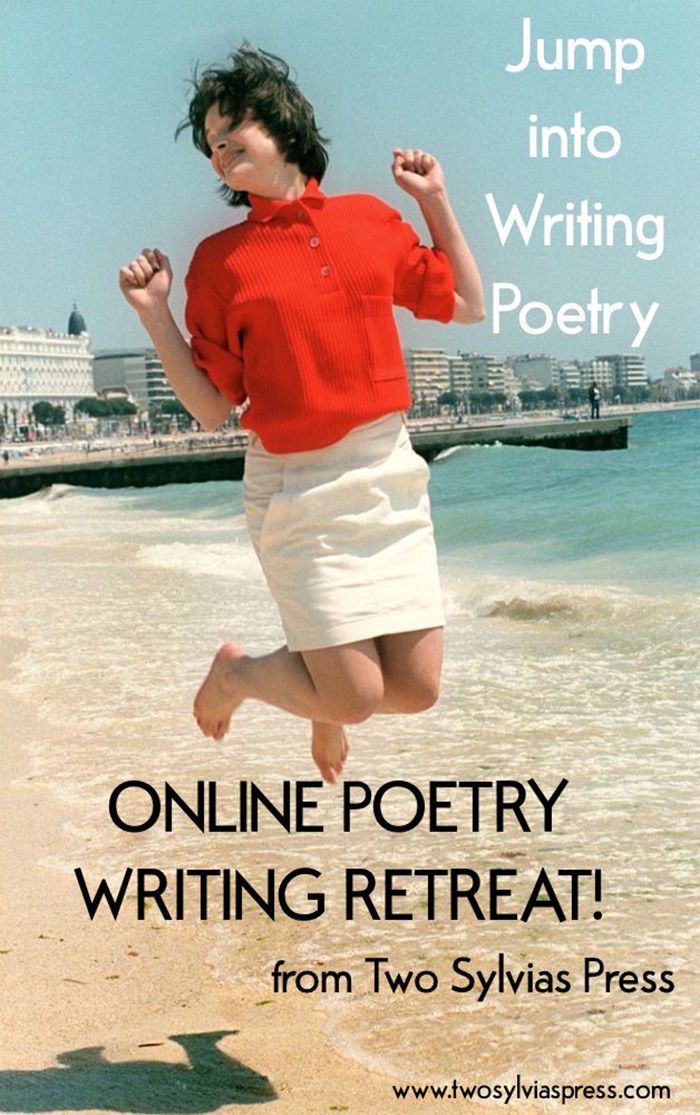 This Supportive and Inspiring 4-Week Online Poetry Retreat was created by poets for poets.
WHAT YOU NEED: Access to email and a desire to write new poems.
WHAT WE PROVIDE: Poem prompts, sample poems, a Two Sylvias Press publication (your choice), a softcover journal created specifically for retreat participants, creativity suggestions, and reflection questions/activities to guide and inspire. All prompts, writing exercises, and inspiration sent daily or weekly to your email (your choice!)
AND at the end of the retreat, the editors at Two Sylvias Press also critique two of your poems and offer ideas on where to submit them!
Space is limited! July sold out. Register now for our August retreat. Due to popular demand, we have added an October retreat as well.
All level of poet welcome (from beginning to published author)
Supportive, nurturing, and helpful feedback on two of your poems and suggestions on where to submit them.
To Register for the August or October retreats, visit:
http://twosylviaspress.com/online-poetry-retreat.html