Two Sylvias Press Offers A Supportive and Inspiring 4-Week Online Poetry Retreat Created by Poets for Poets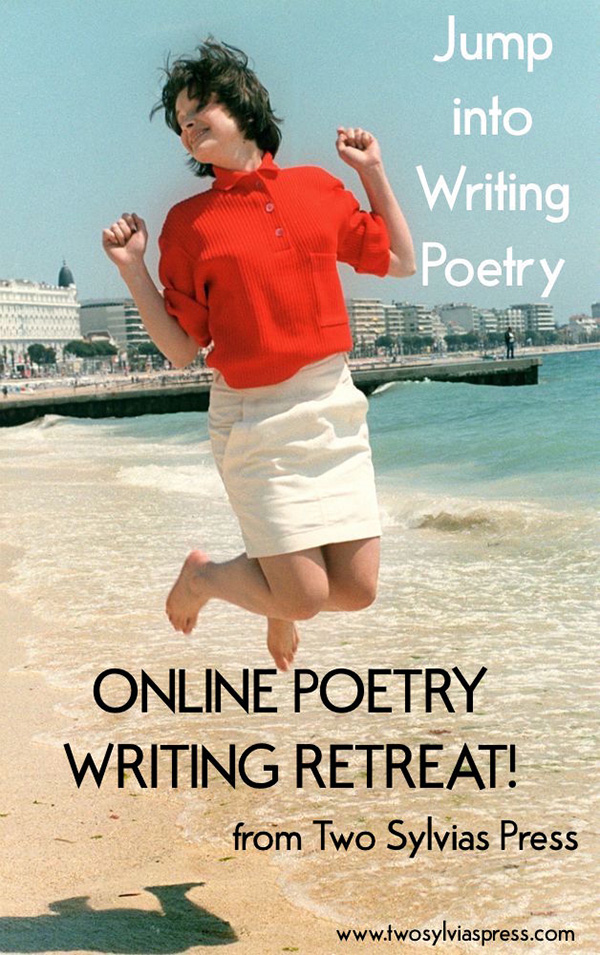 October Session: October 2-29, 2023 with the Editors of Two Sylvias Press
The editors of Two Sylvias Press (Kelli Russell Agodon & Annette Spaulding-Convy) will critique poems for the October Session. We send you poetry prompts, example poems, creativity suggestions, and reflection questions to inspire your writing—ALL VIA EMAIL.
You can participate in this Online Poetry Retreat at home or on the go! ​This online retreat is private and does not include interaction with the other participants (unless you would like to join an optional and private Facebook group to share poems and your retreat experience).
WHAT YOU NEED: Access to email and a desire to write new poems.
WHAT WE PROVIDE: Poem prompts, sample poems, a Two Sylvias Press print publication (your choice), creativity suggestions, and reflection questions/activities to guide and inspire.
AND—at the end of the retreat, you will receive a professional critique of one of your poems with ideas on where to submit it!
Space is limited (and already filling fast!)
All levels of poets are welcome (from beginning writer to published author)
Cost: $279
Praise for Two Sylvias Press Online Poetry Retreat
"Thank you so much for your thoughtful and encouraging comments on my poems! I so appreciate your time and insight. I wasn't sure what to expect when I registered for the retreat, not having participated in anything like this before. I was hoping it would nudge me out of a writing lull and push me in new directions, and it absolutely delivered. The prompts introduced me to new and excellent poems, pushed me out of my comfort zone (sometimes way out!) and opened many new pathways for me to explore. I ended the retreat with several promising poems and several prompts I am still working on. The little messages of encouragement always seemed to arrive at just the right time, and the deadline to submit two poems for feedback gave me extra motivation. I would love to participate in future retreats!"
—Lindsay Rutherford (read other testimonials here)