Lauren Singer: Professional Editing and Proofreading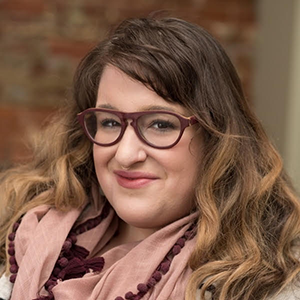 Finishing up your manuscript? Putting those last touches on your thesis or dissertation? Submitting application essays to your dream school? Can't figure out where to put the dialogue in your magnum opus? These writing projects can take a lot out of a person. Sometimes the work is so dense and the topics so subjective that it's difficult to see a clear end in sight. Sometimes the solution is as simple as lending another pair of eyes to those stuck points.

Don't pull out more hair—give yourself a break! I'll help ease your typing tension so you can show that writer's block who's boss. Email Lauren Singer at SingerLaur@gmail.com or call 347-675-4877 for professional copyediting, proofreading, and general assistance with your current project. I have many years of experience, a bundle of great references, and am currently a staff judge at Winning Writers. Let's tackle those big ideas together!
"When I needed help with my chapbook manuscript, Lauren was candid, professional, and insightful. She was a pleasure to work with and I will definitely be hiring her for editing in the future."
-Catherine Weiss

"If you need fresh eyes and solid creative insight, Lauren is absolutely the person to call."​
-Stephanie Huey

​"Lauren regularly edited for me. Her comments and corrects were thoughtful, thorough, and holistic. She also frequently went above and beyond and offered style suggestions and additional ways to structure my approach.​"​
-Roxanne Astra Slate

​"​Lauren takes the time while editing, to both consider the one-day reader and the voice of the author.​"​
-Tara Jean Bernier
Lauren's Writing Tips
Utilize your peers! Let a trusted friend, acquaintance, or family member read your piece. You'll get a new perspective on how your work will be received by a wider audience. Fresh eyes will also help catch errors in continuity and grammar.
Show, Don't Tell. This one is huge, but it's best suited for more creative prose. Are you telling us that something was tasty and we should believe you? Or are you giving it to us on a plate and feeding us directly? Rich descriptions invite the reader inside your story.
The Five W's (and One H). Who? What? Where? When? Why? How? Use these details to subtly bring the reader to your goal. They are the guideposts on your narrative arc.
Turn off the Type A. When you find yourself agonizing over word choice from sentence to sentence or wondering whether that period should really be a semi-colon, break for a couple of hours to clear your head.
READ! During that break, read a chapter in a book you love. Why is this author's writing so good? Can you model those qualities in your own writing?
Free-write! Find a time each day to give yourself to your writing. Before you delve into your project, prime your pump with a 15-minute free-write. Whatever is in your heart, just get it down. Keep writing until your time is up. Let punctuation and spelling slide—this is unadulterated writing foreplay.