Carve Magazine Raymond Carver Short Story Contest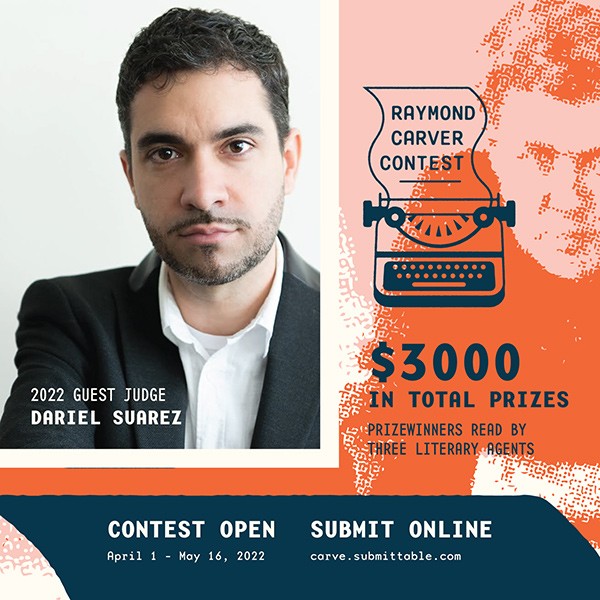 Deadline: May 16, 2022, 11:59pm Eastern Daylight Time
Now in its 22nd year, the Carve Magazine Raymond Carver Short Story Contest is one of the most renowned fiction contests in the world. The contest opens each year on April 1 and offers $3,000 across five prizes.
Prizewinners will appear in the fall issue of Carve in October alongside in-depth interviews of the authors. Additionally, Carve will forward the winning stories to three literary agencies. Dariel Suarez, author of The Playwright's House, is the 2022 guest judge.
Visit our website to read the full guidelines and submit.