The Best of FundsforWriters, Vol. 1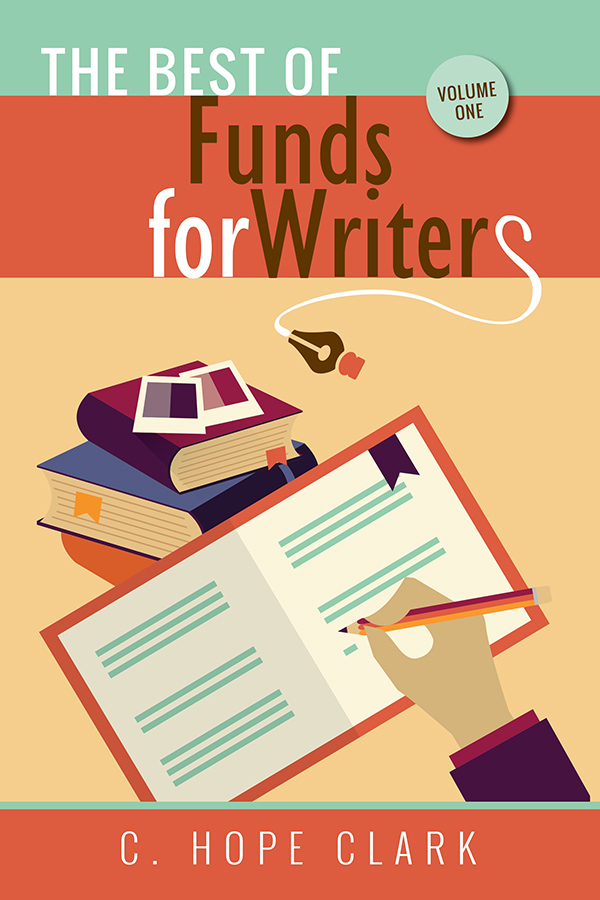 FundsforWriters is internationally known for its level-headed yet tough-love advice to writers, both emerging and seasoned. Recognized by Writer's Digest for its 101 Best Websites for Writers for over 15 years, the site serves up plates full of motivation also delivered in the weekly newsletter to 35,000 readers. The Best of FundsforWriters, Vol. 1 offers 32 essays and how-to strategies that struck positive chords with readers around the globe.
"FundsforWriters helps writers achieve more success with their writing by finding and sharing the information that writers need to fund their writing."
—Robert Lee Brewer, Editor, Writer's Market

"FFW is quite simply the best online resource for writers. I get dozens of writers' newsletters in my inbox every week, but FFW is the only one I read right away, from top to bottom, and save for future reference. Hope Clark rocks."
—Glenn Walker, Editor-in-chief of the pop culture website, www.BiffBamPop.com

"No matter what kind of writer you want to be, FundsforWriters gives you the resources, guidance and inspiration we all need to hone our craft. All writers need hope, and C. Hope Clark's FundsforWriters brings you the tools, resources and real world knowledge that will make you a better writer."
—Mark Lund, award-winning magazine publisher, screenwriter and filmmaker
ABOUT THE AUTHOR
Well known throughout the writing industry, C. Hope Clark founded FundsforWriters two decades ago when she could not find what she wanted for her own writing career. Today, she is editor of FundsforWriters, an award-winning author of two mystery series, and an active freelance entrepreneur. She and her motivational voice and writer support message appear often at conferences, nonprofit galas, book clubs, libraries, and writers' groups across the country.