The Blue Lynx Prize for Poetry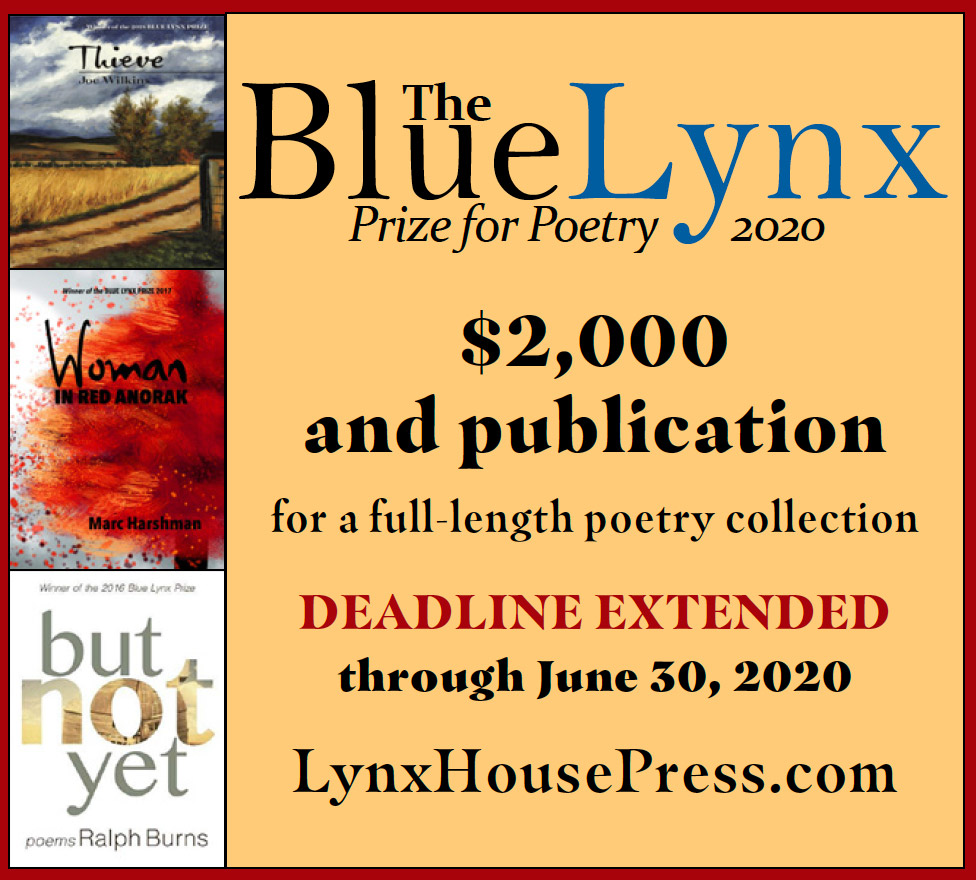 Deadline extended through June 30, 2020
Lynx House Press seeks submissions of full-length poetry manuscripts for the 23rd annual Blue Lynx Prize for Poetry. The winner receives $2,000 and publication. Each entrant receives a copy of a book from our back catalog.
The Prize is awarded for an unpublished, full-length volume of poems by a US author, which includes foreign nationals living and writing in the US and US citizens living abroad.
Previous winners include Carolyne Wright, Jim Daniels, Roy Bentley, Arianne Zwartjes, Lynne Burris Butler, Suzanne Lummis, Prartho Sereno, Marc Harshman, and Joe Wilkins. The 2019 winner was Kirsten Kaschock for her collection Explain this Corpse. Lynx House Press has been publishing fine poetry and prose since 1975.
Poems included in submissions may not have appeared in full-length, single-author collections. Acknowledgments pages and author names may be included. Entries must be at least 48 pages in length. The reading fee for submitting is $28.