The Blue Lynx Prize for Poetry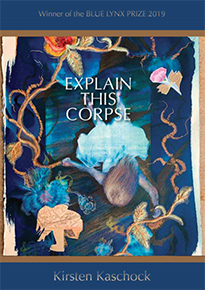 Deadline: June 15, 2021
The reading period for the 2021 Blue Lynx Prize for Poetry is open. The competition awards $2,000 plus publication for an unpublished, full-length poetry collection by a US author, which includes foreign nationals living and writing in the US and US citizens living abroad. Each entrant will receive a book from our back catalog.
Past winners include Heather Sellers, Kirsten Kaschock, Joe Wilkins, Jim Daniels, Carolyne Wright, Suzanne Lummis, and Lou Lipsitz. Judges have included Yusef Komunyakaa, Melissa Kwasny, Christopher Buckley, Dara Wier, Dorianne Laux, and Robert Wrigley.
Lynx House Press has been publishing fine poetry and prose since 1975. Our titles are distributed by the University of Washington Press.
Manuscripts may include poems that have appeared in journals, magazines, or chapbooks. Poems that have previously appeared in full-length, single-author collections are not eligible. Acknowledgments pages and author names may be included. Entries must be at least 48 pages in length.
Mail your manuscript and $28 reading fee (payable to Lynx House Press) to Blue Lynx Prize for Poetry, P.O. Box 96, Spokane, WA 99210 or submit online via Submittable.