Mine to Carry by Christine Mulvey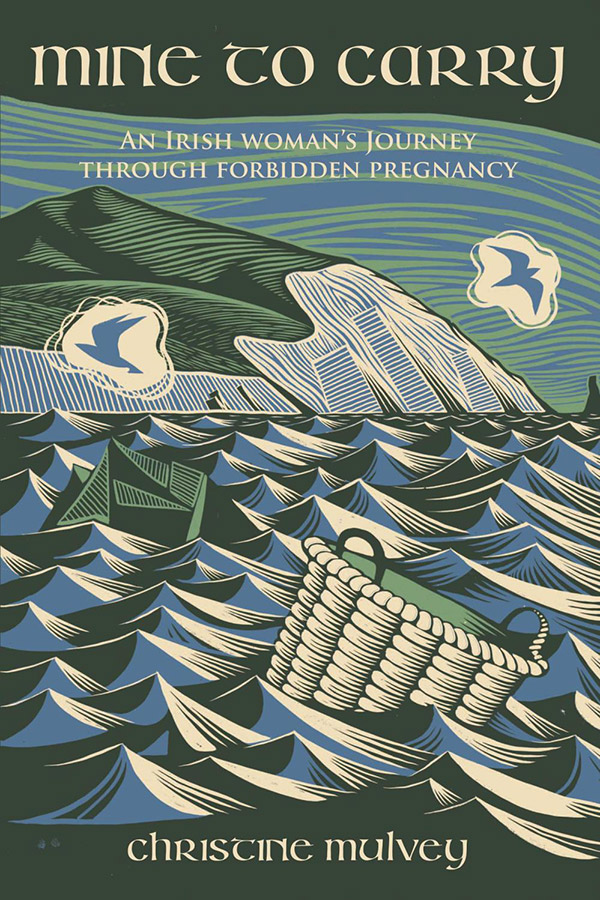 A lushly written memoir that tells the story of a woman whose indomitable spirit refuses to be trapped in a patriarchal culture. A startling and inspiring read that won the Grand Prize in the North Street competition for best self-published book of 2020.
Cris (twenty-two) is a sensual, spiritually hungry and deeply conflicted Irishwoman who has just been called home by her impatient fiancé, Marc. It is early 1981. She has been travelling alone overland to and around India. Though deeply connected to her family, she has tasted the world and she wants to continue to partake of the feast. No part of her wants to leave.
Upon her return to Ireland, Cris is faced with a set of circumstances that take her on a journey of wrenching transformation. Deserted by her fiancé, she finds herself pregnant in a country where unwed pregnancy is taboo, and is launched thereby into out-and-out war with herself, her family and her culture.
"Christine Mulvey's memoir Mine to Carry is by far the strongest book I've encountered during the years I've helped to judge this contest. The writing is a perfectly woven tapestry of lyric description, narrative, dialogue, story, and philosophical and religious musings. It's extremely hard to weave multiple strands into a perfect literary garment but Mulvey has done just that."
—Ellen LaFleche, judge, North Street Book Prize
Read the judge's full critique
Read an excerpt from Mine to Carry (PDF)
Buy this book on BookBaby