Saving Nary by Carol DeMent, a North Street First Prize Winner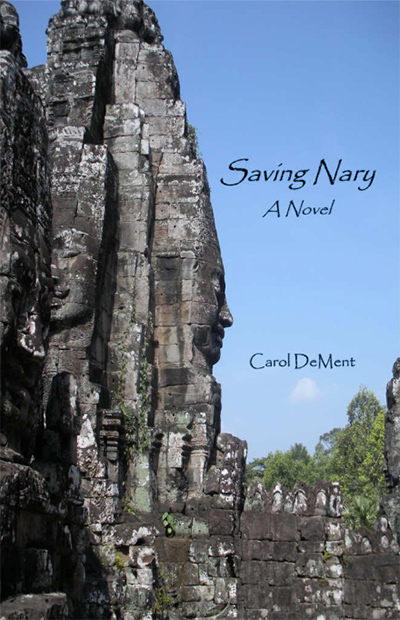 "a sensitive, complex portrait of people coming to terms with unthinkable acts perpetrated against one another"
—Jendi Reiter, awarding the North Street Book Prize to Saving Nary
First Prize, Genre Fiction, 2018 North Street Book Prize
Finalist, Multicultural Fiction, 2018 Indie Book Awards
Exploring the losses, loyalties and secrets held within families broken by war and genocide, Saving Nary presents a palette of unique characters who struggle to make sense of the events that led them to America, even as they ponder the bewildering culture and lifestyle of their new homeland.

Refugee Khath Sophal lost everything when the Khmer Rouge swept into power in Cambodia: family members murdered before his eyes; his daughters taken from him and still missing; his sanity barely intact from the brutality he has been forced to witness.

Now resettled in the Pacific Northwest, Khath treads a narrow path between the horrors of his past and the uncertainties of the present. Then Khath meets Nary, a mysterious and troubled Cambodian girl whose presence is both an aching reminder of the daughters he has lost, and living proof that his girls, too, could still be alive.
Nary's mother Phally, however, is another matter. A terrible suspicion grows in Khath's mind that Phally is not who or what she claims to be. A split develops in the community between those who believe Phally and those who believe Khath. And those, it seems, who just want to stir up trouble for their own personal gain.

Khath's search for the truth leads him to the brink of the brutality he so despises in the Khmer Rouge. His struggle to wrest a confession from Phally ultimately forces him to face his own past and unravel the mystery of his missing daughters.