Southern Collective Experience Presents: Asian American Poetry Chapbook Contest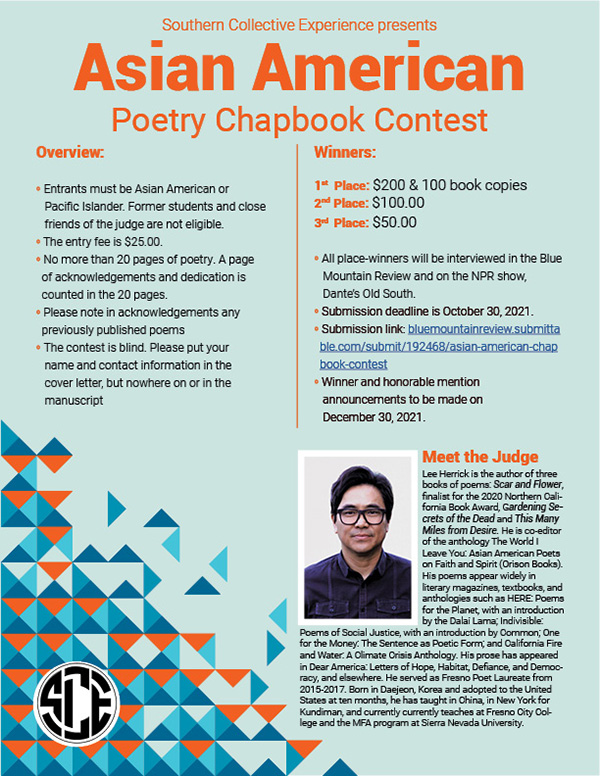 Deadline: October 30, 2021
The Southern Collective Experience is honored to host our new chapbook contest for the Asian American community. Lee Herrick is this year's judge.
1st Place: $200 and 100 book copies
2nd Place: $100
3rd Place: $50
Winner and honorable mention announcements will be made on December 30, 2021. All place-winners will be interviewed in the Blue Mountain Review and on the NPR show, Dante's Old South.
Entry fee: $25. Authors must be Asian American or Pacific Islander. Please submit up to 20 pages of poetry (including any acknowledgements and dedication). Note any previously published poems in the acknowledgements.
The contest is judged blind. Do not put your name or any identifiers on your manuscript. Former students and close friends of the judge are not eligible.