Experimental Poetry Prize sponsored by the Connecticut Poetry Society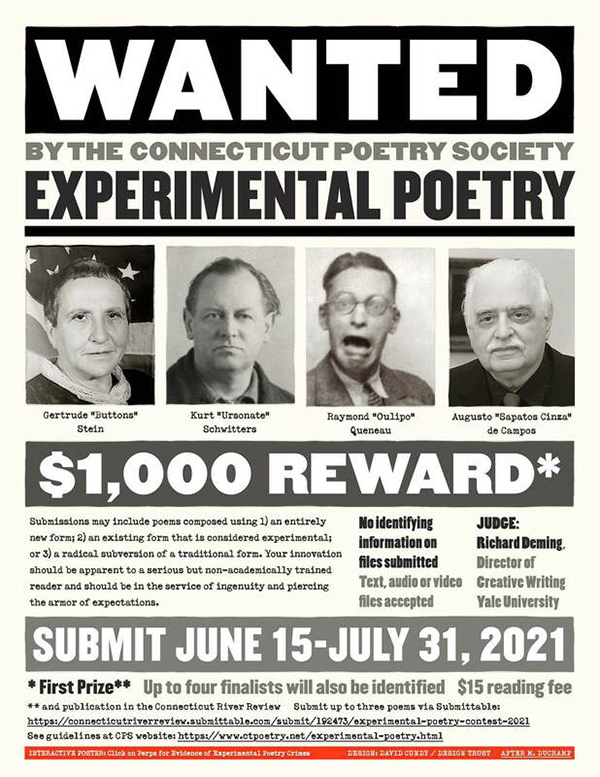 Deadline: July 31, 2021
Win $1,000 and publication in the Connecticut River Review
Up to four finalists will also be identified
$15 reading fee
Submit up to three poems via Submittable
Text, audio, or video files are accepted
No identifying information on entry
Submissions may include poems composed using 1) an entirely new form; 2) an existing form that is considered experimental; or 3) a radical subversion of a traditional form. Your innovation should be apparent to a serious but non-academically trained reader and should be in the service of ingenuity and piercing the armor of expectations.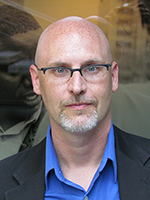 This contest will be judged by Richard Deming, Director of Creative Writing at Yale. Mr. Deming is a poet, art critic, and theorist whose work explores the intersections of poetry, philosophy, and visual culture. His collection of poems, Let's Not Call It Consequence (Shearsman, 2008), received the 2009 Norma Farber Award from the Poetry Society of America. His most recent book of poems, Day for Night, appeared in 2016. He is also the author of Listening on All Sides: Toward an Emersonian Ethics of Reading (Stanford UP, 2008), and Art of the Ordinary: the Everyday Domain of Art, Film, Literature, and Philosophy (Cornell UP, 2018). He contributes to such magazines as Artforum, Sight & Sound, and The Boston Review. His poems have appeared in such places as Iowa Review, Field, American Letters & Commentary, and The Nation.
Also coming soon from the Connecticut Poetry Society, the Vivian Shipley Poetry Award, which accepts unpublished poems in any style. Submit during August 1-September 30. Learn more on the CPS website.