Fighting Chance by Alicia Doyle
First Prize for Creative Nonfiction & Memoir, North Street Book Prize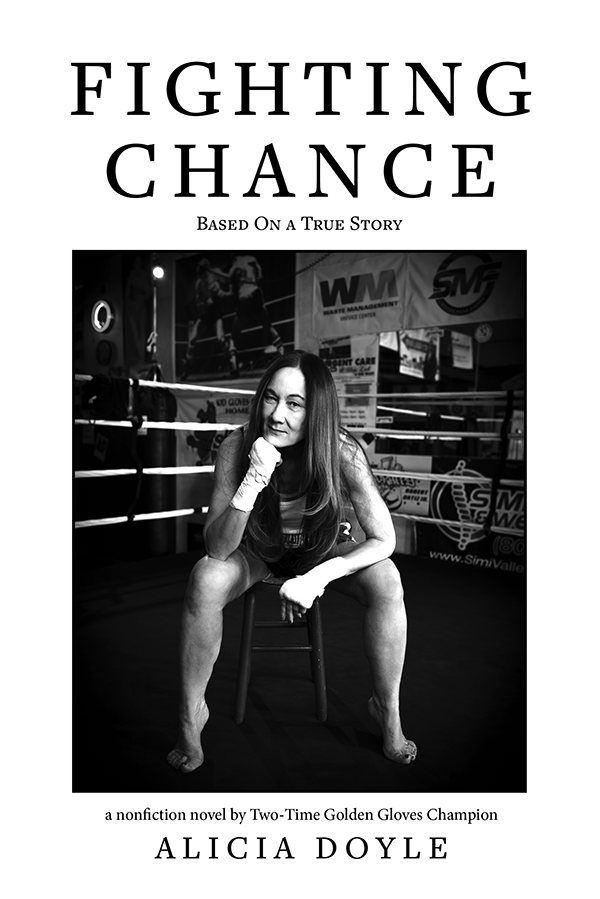 Based on a true story, Fighting Chance is written by Alicia Doyle, an award-winning journalist who discovered boxing at age twenty-eight in the late 1990s when she went on assignment at Kid Gloves, a boxing gym for at-risk youth. For two years, she simultaneously worked as a newspaper reporter while training and competing as a boxer, making her one of only a few hundred women in America who infiltrated this male-dominated sport. During her boxing career, she won two Golden Gloves championship titles and earned three wins by knockout. Her pro debut at age thirty in the year 2000 was named The California Female Fight of the Year. Fighting Chance offers an inside look at what's considered the toughest sport known to man.
"A unique and unreservedly recommended addition to community and college/university library Contemporary American Women Biography collections in general, and American Boxing History supplemental studies lists in particular. Fighting Chance is exceptionally well written, organized and presented."
—Mary Cowper, Midwest Book Review
"The tale is raw, revealing, deep and hopeful in ways that bring to mind Maya Angelou's book, I Know Why the Caged Bird Sings...Doyle skillfully weaves in the story of her troubled childhood and youth, finding there the origins of the anger and resentments that boxing, in her adult life, provided a channel to fight through. In a fascinating way, it was her journey into boxing that eventually brought her back into touch with estranged parents and siblings, in a process of spiritual growth and healing that ended in letting go of anger, making peace with the past, and reconciling with family.
"Looking back on her boxing career, Doyle writes, 'boxing was a catalyst for my transformation – a sport filled with metaphors that helped me view my life differently. Boxing wasn't about fighting in the ring. It was about fighting my self...It was about knocking out my inner demons of the past, facing my memories in the eye, and remaining fearless no matter how much they frightened me. The hardest part was learning how to embrace my darkest pain and love the broken parts of myself…'
"Truly an inspiring story, in so many ways."
—L. Tuman
See the North Street judges' remarks, read an excerpt, and buy Fighting Chance on Amazon.