Palm Beach Poetry Festival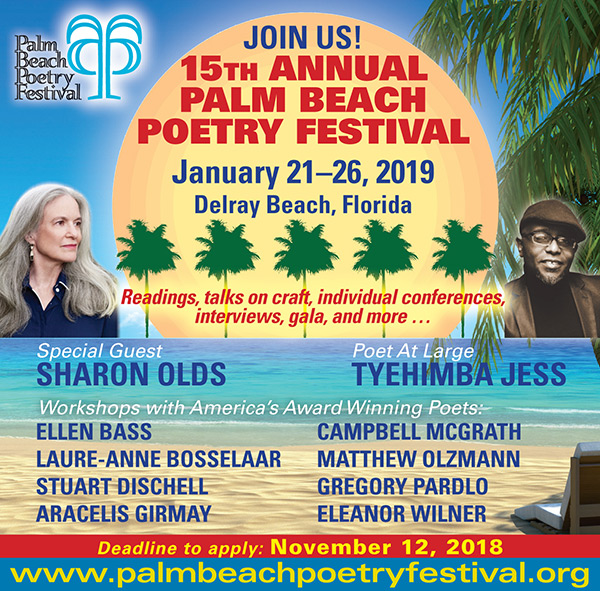 Application Deadline: November 12, 2018
Join Us!
15th Annual Palm Beach Poetry Festival in Delray Beach, Florida, January 21-26, Extraordinary Poetry Workshops
Focus on your work and be inspired by America's most engaging and award-winning poets. Workshops with: Ellen Bass, Laure-Anne Bosselaar, Stuart Dischell, Aracelis Girmay, Campbell McGrath, Gregory Pardlo, Matthew Olzmann, Eleanor Wilner.
Six days and evenings of workshops, readings, craft talks, panel discussions, one-on-one conferences, social events, and so much more in Delray Beach. Additional faculty: Lorna Blake, Sally Bliumis-Dunn, Nickole Brown and Stephen Gibson. Special Guest: Sharon Olds. Poet-At-Large: Tyehimba Jess.
Visit our website to find out more. Apply to attend a workshop using Submittable!