Inheriting Our Names by C. Vargas McPherson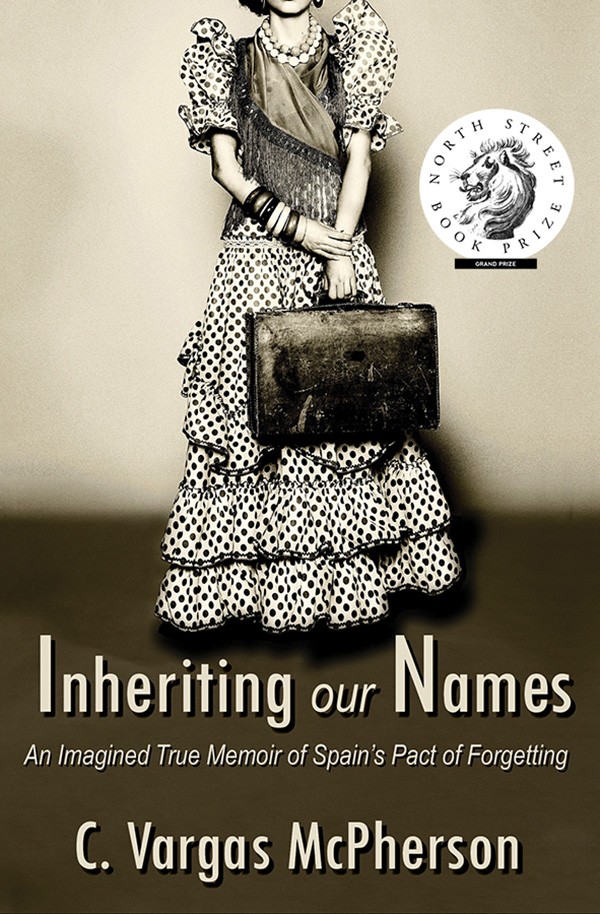 Winner of the Grand Prize in the 2021 North Street Book Prize competition
Three years of war.
Forty years of silence.
Thirty years of forgetting.
One day of remembering.
Inheriting Our Names portrays a family trauma inherited from the Spanish Civil War, suppressed from memory, and passed through successive generations and across continents until one woman returns to Seville to reconstruct—and reclaim—her family's history. A richly layered and lush exploration of transgenerational trauma, grief, and release.
"I love that this book is described as 'an imagined true memoir' and, indeed, it is both searingly honest and richly imagined. I was utterly engrossed by this lyrical, profound story of secrets and revelations, trauma and transformation, and am so glad to have discovered this writer."
—Abigail DeWitt, author of three novels: Lili (WW Norton), Dogs (Lorimer Press), and News of our Loved Ones

"An intensely rich and beautiful book written with the poetic touch of a writer whose heart unmistakably beats with Andalusian blood. This is a story of grief and pain, but also of healing and identity, of three women separated by time and war who weave together in a stunningly passionate examination of hidden history and its effects on the past, present, and future."
—SPR Publishing Review
Read an excerpt from Inheriting Our Names (PDF)
Read the Winning Writers critique
Buy now from Amazon and other fine booksellers worldwide.