Autumn House Press: The Rising Writer Contest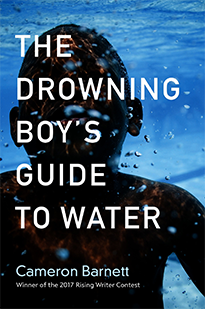 Deadline: January 31, 2018
Autumn House Press is now taking submissions for our annual Rising Writer Contest. The Rising Writer Contest is for a first full-length book of poetry by an author 33 years old or younger. Autumn House believes in supporting the work of younger, less-established writers who will become the voices of an emerging generation. The judge for this year's contest is RICHARD SIKEN.
See our complete contest guidelines.
Congratulations to last year's winner: Cameron Barnett's The Drowning Boy's Guide to Water (selected by Ada Limón). Please enjoy this sample poem.
When the Mute Swans Return

If you ask me, every spring should be spent
on the Seneca. The casual swirl
of wet fingers in the hard yawn of March,
knuckling your way through the cloudy slough

your tousled likeness tonguing the surface,
the shape of you clapping in on itself,
everything slipping away in ripples.
What else would happen pulling at water?

When the mute swans return, a huff of leaves
escapes the nearby tree; the fledgling wind
refuses the home of your lungs. Only
the Finger Lakes catch its breath—a hiccup.

Sometimes the spring lakes feign themselves as clouds;
the mute swans—to fly—pull at the water.

by Cameron Barnett from his collection, The Drowning Boy's Guide to Water (winner of the inaugural Rising Writer Contest)