Black Spring Press: Best Opening for a Crime/Thriller Novel Prize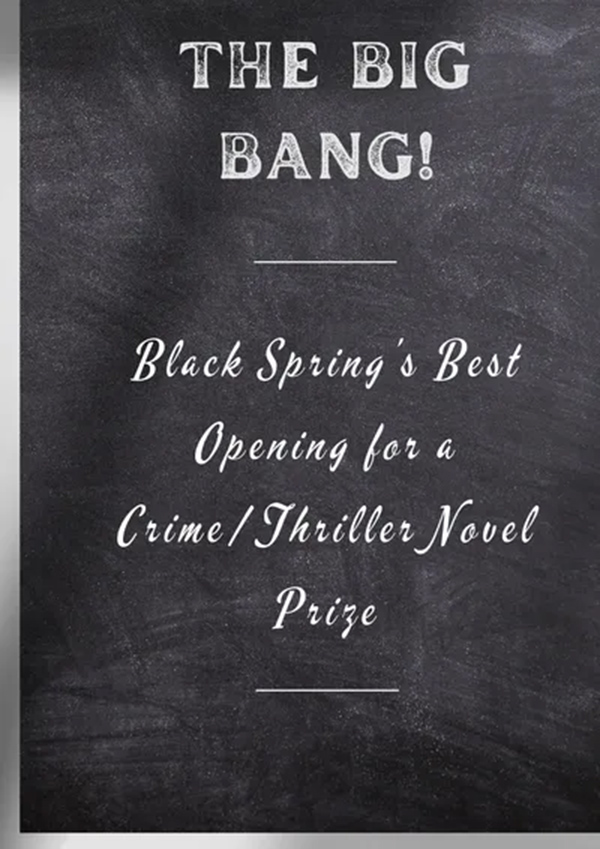 Deadline: December 7, 2023
The Black Spring Crime Series is delighted to announce that the inaugural judge for its new crime-mystery prize will be Lee Child—world-famous, best-selling author of the Jack Reacher series, whose books have sold over 100 million copies.
The competition—The Big Bang! Black Spring's Best Opening for a Crime/Thriller Novel Prize—is open to anyone worldwide 18 or over who wants to write in the English language and has an interest in crime, thriller, or mystery novels.
We are looking for the best 50-200 words of an 'opening' for a crime-mystery-thriller. The work must be unpublished (including online), original to the author, and ideally written for this prize. It need not be connected to a completed book. Indeed, we very much hope the prize encourages people to start a novel with this first page—and maybe go on to complete it.
Writers can enter as many times as they want. The winner will receive £200, an hour-long online mentoring session with leading crime writer Luca Veste, and be offered a publishing contract should they decide to complete the novel. Entry fee: £10.