The Bruise of Your Absence by Cris Mulvey
From the author of Mine to Carry, winner of the 2020 Grand Prize in the North Street competition sponsored by Winning Writers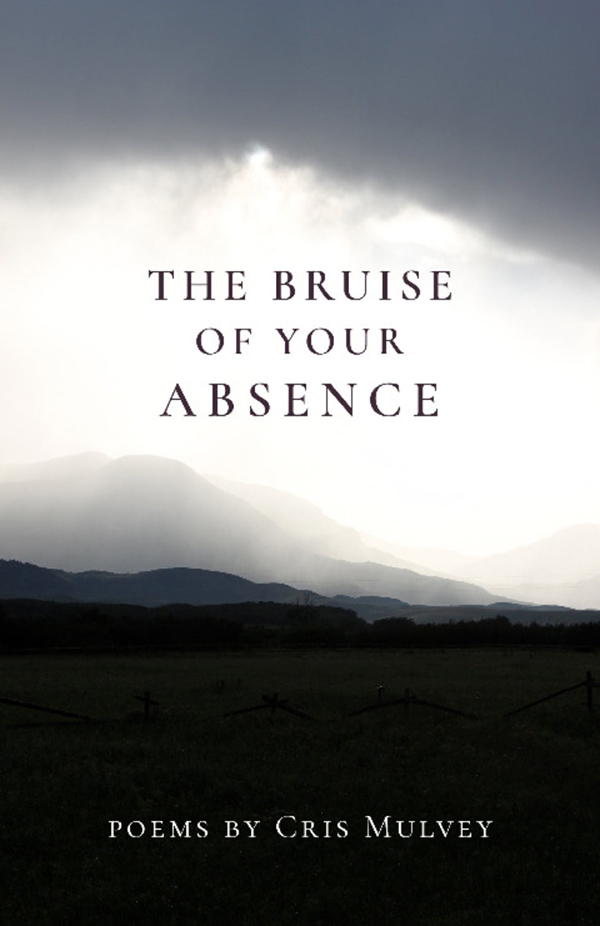 A chapbook of poems about grief that navigate loss without self-pity...shines with a connection to the natural world. Mulvey is a poet unafraid of naked passion.
"Cris Mulvey's artfully crafted poems are painfully and triumphantly elegiac. These verses mourn for the loss of a child surrendered to adoption, for family gone to the grave, and for the lingering/persistent shadow of an absent lover. 'I wait for you, / fire at my core', writes Mulvey. These poems navigate loss without self-pity, and they radiate with meaning beyond gratuitous sentimentality. The strength of Mulvey's poetic aesthetic shines like a beacon through the dark, page after page, as she sings so bravely straight into the face of pain."
—Lowell Jaeger (Montana Poet Laureate 2017-2019)

"Rhapsodic yet spare, these poems shine with a connection to the natural world and the rawness of loss. This poet doesn't shy away from her own inner landscape; though it is painful, her grief 'is a river cutting a swathe through the trees,/where the dark at night, shot with ten thousand stars,/pours down shining.' Diving below any easy answers or shallow escapes, Cris Mulvey uses powerful imagery to engage us in moments of intimacy and, ultimately, hope."
—Ingrid Keriotis, author of the poetry collection It Started with the Wild Horses.

"These are poems of wild sensuality, 'fingering the body of the earth with tender curiosity', as one of the most unforgettable poems in this collection puts it. The ecstasy of surrender leads to decay, but not oblivion. An intensely felt sense of place binds these poems—this is a grey, windswept landscape of blackened hearths and murderous owls, where parents are mourned, and a child is born, lost, re-found. Mulvey is a poet unafraid of naked passion. Her burning here is 'heat unsheathed!' indeed."
—Rachel Howard, author of the memoir, The Lost Night, and the novel, The Risk of Us.
Purchase The Bruise of Your Absence at Finishing Line Press.