An Exaltation of Larks by Suanne Laqueur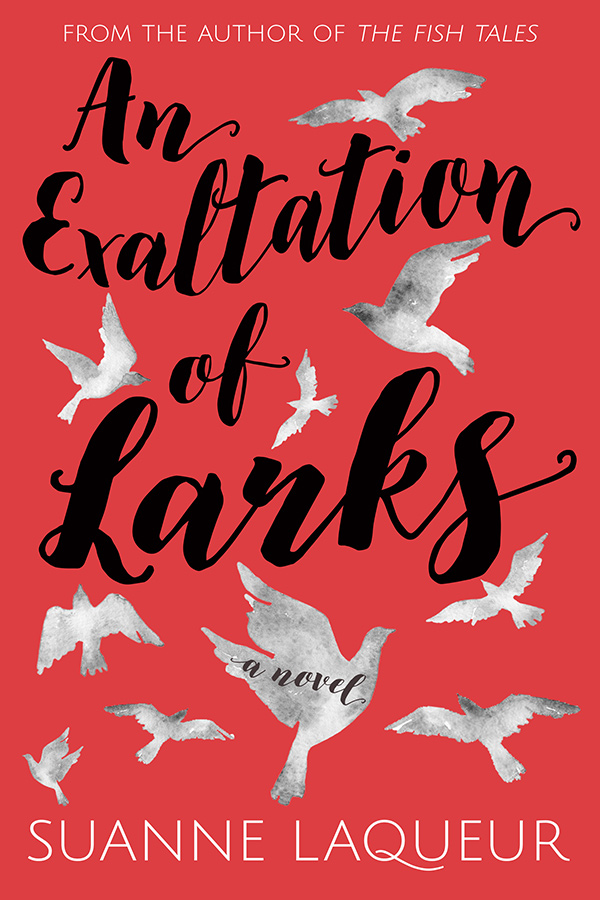 An Exaltation of Larks spans three decades and follows the intertwined fates of Alex Penda, a refugee from the 1973 coup in Chile; Valerie Lark, who befriends Alex after his arrival in New York; and Javier Landes, an aspiring writer who supports himself as an escort to wealthy women.
An Exaltation of Larks won the grand prize in the 2017 Writer's Digest Book Awards, and took first place for Genre Fiction in the 2019 North Street Book Prize competition. Final judge Jendi Reiter wrote,
"Two 9/11 events frame the novel: the CIA-backed coup on September 11, 1973 that replaced Chile's president Salvador Allende with the dictator Auguste Pinochet, and the World Trade Center attack in 2001. Despite these references, Exaltation wasn't a political book, more an exploration of how people find a new family and home base after traumatic displacement.

"For me the strength of this book was the characters' rich inner lives—their yearning for love and their devotion to one another…There were not enough books in the contest where I genuinely felt something for the characters. This was one of them. Halfway through the novel, I was putting the sequels [A Charm of Finches and A Scarcity of Condors] on my Goodreads."
Read an excerpt from An Exaltation of Larks (PDF)
Buy An Exaltation of Larks from the author's website or on Amazon