WRITERTHREADS Writing Tips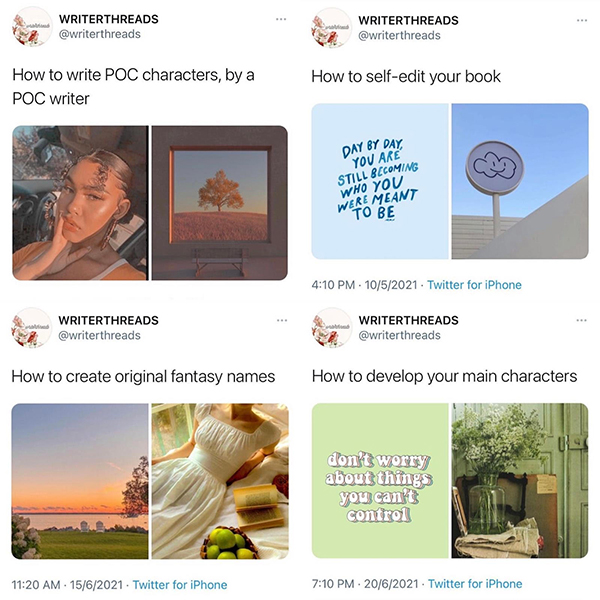 Writerthreads is an interactive platform by writers for writers, with daily posts covering writing tips, memes and prompts. With over 30,000 followers, our aim is for every writer to be the best they can be.
Follow us on Twitter at @writerthreads for daily writing tips, prompts, and memes that are easily accessible for all aspiring writers—over 600 tweets to date! You'll also find us on Discord, Wattpad, Tumblr, and Instagram.