BkMk Press Prizes for Poetry and Short Fiction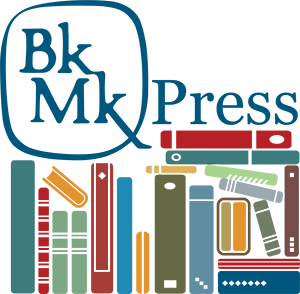 Annual submission deadline: January 15
Win $1,000 and book publication
The annual John Ciardi Prize for Poetry and the G. S. Sharat Chandra Prize for Short Fiction are awarded to the best collections of poetry and short fiction in English by a living author.
Founded in 1971, BkMk Press has been a part of the University of Missouri-Kansas City since 1983. BkMk concentrates on publishing collections of poetry, short fiction and creative essays. Publishing roughly six titles a year, the press has more than 140 titles in print.
Ciardi- and Chandra-winning books have gone on to receive reviews or features in such venues as: Publishers Weekly, Booklist, Kirkus Reviews, ForeWord Reviews, Chicago Tribune, Los Angeles Times, Kansas City Star, Slate, Garrison Keillor's Writers Almanac, etc. and won or placed in such awards as: the Poets' Prize, Eric Hoffer, IPPY, ForeWord, Chautauqua, Balcones Fiction, Devil's Kitchen, Society of Midland Authors, Towson Prize of Maryland, etc.
Previous judges include: Christopher Buckley, Robert Olen Butler, Kelly Cherry, B. H. Fairchild, Alice Friman, Lorraine M. López, Marge Piercy, Luis J. Rodríguez, and Al Young.
Submissions should include:
Typed manuscript in English on standard-sized paper, bound only with a clip or rubber band (no staples or permanent binding), or one MS Word document, or one PDF.
Poetry manuscripts: approximately 50-110 pages, single spaced.
Short fiction collections: approximately 125-300 pages, double spaced.
Two title pages within the manuscript (not as a separate file): one with title only, the other with title, author name, address, phone number, and email
Table of Contents within the manuscript (not as a separate file).
SASE for notification regarding winner. No manuscripts will be returned.
Non-refundable entry fee of $25 (plus $5 processing fee for electronic submissions), all in US funds.
Uploaded files should have the same name as the manuscript.
Mail to:
John Ciardi Prize for Poetry or G. S. Sharat Chandra Prize for Fiction
BkMk Press
5101 Rockhill Road
University of Missouri-Kansas City
Kansas City, MO 64110
Click here for complete guidelines or to submit online.
Judging will be blind at all levels. Initial judging will be done by a network of published writers and editors. The final judging will be done by a poet and a fiction writer of national reputation. Winners will be announced in August and the winning entries will be published the next year. These competitions are held annually.
BkMk Press supports the CLMP Code of Ethics for literary contests.
Entrants will receive a copy of the winning book in their genre when it is published.