The Art of Symeon Shimin by Tonia Shimin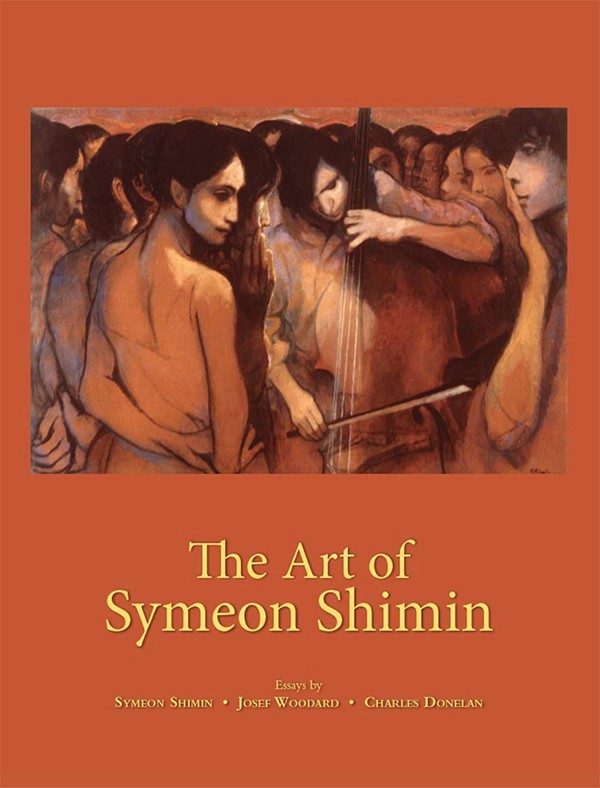 The Art of Symeon Shimin presents a striking collection of the fine art of this exceptional Russian born Jewish artist. Curated by the artist's daughter, it is the first collection and overview of Shimin's work. Including an autobiography by the artist, essays by noted arts journalists Josef Woodard and Charles Donelan, and over 100 plates and archival photographs, this book showcases art of rare beauty and raw expression.
Shimin is particularly noted for his masterpiece, the mural "Contemporary Justice and the Child", commissioned in 1936-1940 for the Department of Justice Building in Washington, DC. With paintings held in collections including the Chrysler Museum of Art, this is the first complete collection of his fine art.
Since publication, The Art of Symeon Shimin has received the following awards:
Winner of the North Street Book Prize in the art book category, 2022
The Independent Press Awards named The Art of Symeon Shimin the Distinguished Favorite for Fine Arts, 2020
Winner of 2020 NYC Big Book Award in Arts and Entertainment
Winner of The 2021 Book Excellence Award for Art
Winner, Pinnacle Book Achievement Award from National Association of Book Entrepreneurs
The 2021 Eric Hoffer Honorary Mention Award for Art
Next Generation Indie Book Awards Finalist: Art
2021 BRONZE Medal Award in Art - Independent Publisher Awards
2022 Maincrest Book Award
Critics of The Art of Symeon Shimin say:
"Shimin was a vessel for the unheard voices of his time. Those who were shunned, he highlighted; for those who were unseen, he provided a stage. He saw the common man for what he was—beautiful, exceptional, and equal." —Lauren Kinsley, Research Assistant
"A loving survey of an artist's varied career." —Kirkus Reviews
"This coffee-table style volume is an impressively informative presentation that clearly and effectively showcases the life and work of one of the 20th Century's most gifted artists—and should be considered an essential and core addition to personal, professional, community, college, and university fine arts collections." —The Midwest Book Review
"A social realist." —Time Magazine
"The incomparable emotion of Shimin's drawings and paintings are on full display in this beautiful collection. Humanity is the subject, presented in humble iconic imagery and complex gestures alive with every turn of the page." —Eric Hoffer Awards
"His name will mean something in the long history of painting." —The Architectural Forum
"As long as we seek to understand and express the value and significance of human experience as such, there will be a place for artists such as Shimin." —Sam Ben Meir
Read an excerpt from The Art of Symeon Shimin (PDF)
Buy this book on Amazon, Barnes & Noble, and Pathway Books. For wholesale orders, please contact Pathway Book Service, Ingram, or Baker & Taylor. See also this listing at Edelweiss.