Look, Black Boy by Caleb "The Negro Artist" Rainey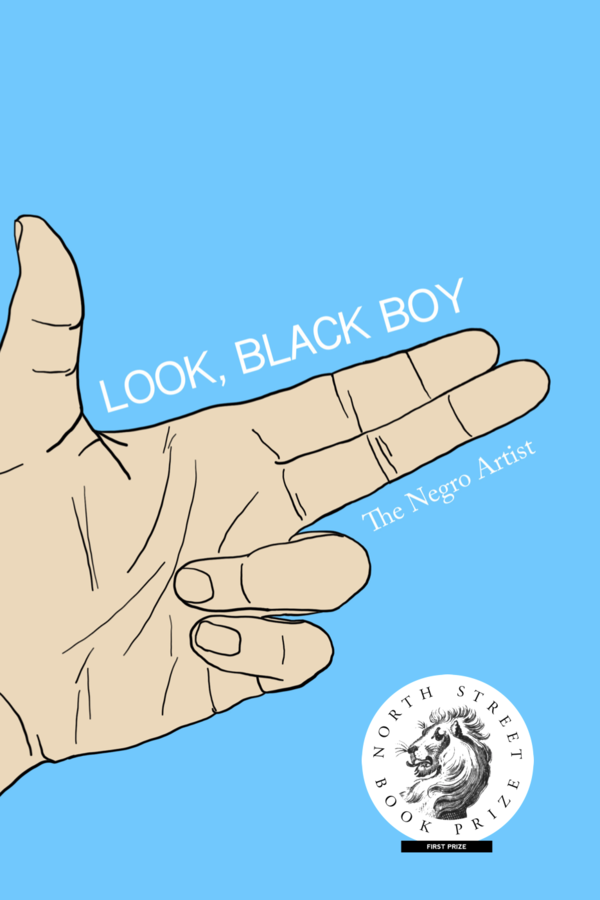 Winner, Poetry, 2020 North Street Book Prize
Caleb "The Negro Artist" Rainey's concise and high-impact poetry collection Look, Black Boy has the rhythmic verve and immediacy of spoken-word poetry, yet loses nothing in its transition to print. Rather, Rainey takes advantage of the visual medium to experiment with line spacing, punctuation, and layout in ways that add dramatic tension to his accounts of Black struggle and joy.
In blunt, powerful words that reminded me of Danez Smith's second collection, Rainey dedicates his book to "everyone who showed me that I was meant to be more than dead." He comes out swinging with the opening poem, a self-examination of times he acquiesced in white people's perceptions of him as an N-word in order to survive. (Rainey writes out the word in question, but as a white reviewer, I will refrain.) An image toward the end of the poem encapsulates the normalization of his erasure:
Because zero equals Black.
In fact,
the cops taught me that
when the bullet hit
a brotha's back in front
of the blue house I used
to memorize my first address.
—Jendi Reiter, North Street judge (see the complete remarks)
Read an excerpt from Look, Black Boy (PDF)
Buy this book on Amazon