The Frugal Book Promoter, 3rd Edition, by Carolyn Howard-Johnson
From Carolyn Howard-Johnson, a trusted Winning Writers sponsor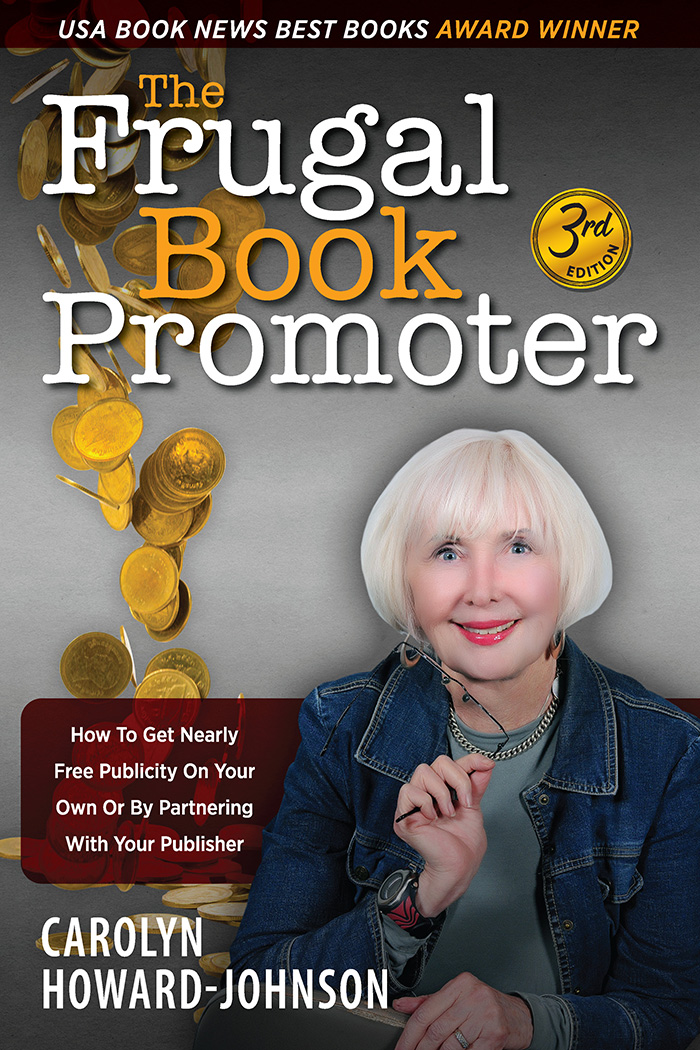 The Frugal Book Promoter
by Carolyn Howard Johnson has been a must-have book for authors since its 2004 debut as a text for her UCLA Extension Writers' Program class in book marketing. Modern History Press is now publishing the third edition sporting a complete update including a new cover, bibliography, and reference section.
Like the previous editions, the 3rd edition of The Frugal Book Promoter helps give your book the best possible start in life.
It's full of nitty gritty how-tos for getting nearly free publicity. Carolyn shares her professional experience in journalism, PR, and retailing as well as the practical tips she gleaned from her own book campaigns. She tell authors how to do what their publishers can't or won't, why authors can often do their own promotion better than a PR professional, and shows them how to work best with their publisher's publicist or the one they hire on their own.
Past editions of
The Frugal Book Promoter
have received an Irwin Award, a USA Book News pick for Best Professional Book, and a Dan Poynter Global Ebook Award. When more than 30,000 authors downloaded it as a promotion for BookBaby, they dubbed it a "classic". It is the flagship book in Carolyn's
HowToDoItFrugally Series of Books for Writers
.
Carolyn says, "
Frugal
has been a labor of love, a way to share what four decades of loving publicity, writing, and publishing fiction, nonfiction, and poetry has taught me."
The Frugal Book Promoter
can be yours for as little as $6.95 on Amazon.
Buy it today!
"The most expensive parts of book promotion are the mistakes. This book will save you time and money."
—Dan Poynter, legendary author of The Self-Publishing Manual

"[Carolyn Howard-Johnson is] an incessant promoter who develops and shares new approaches for book promotion."
—Marilyn Ross, founder, Small Publishers of North America and coauthor of The Complete Guide to Self-Publishing

"The Frugal Book Promoter has given me ideas that would never have occurred to me and has changed the way I think about book promotion."
—Mark Logie, award-winning poet and short-story writer
Carolyn Howard-Johnson
has been an instructor for UCLA's world-renowned Writers' Program for nearly a decade, a columnist and staff writer for the Salt Lake Tribune and the Pasadena Star News, and has appeared on hundreds of TV and radio stations nationally and locally. As a publicist for the Eleanor Lambert Agency in New York, she took part in the creation of the first "10 Best Dressed List" with Christian Dior.
Carolyn was honored as the California Legislature's Woman of the Year in Arts and Entertainment, received her community's Character and Ethics award for promoting tolerance with her writing, and was named to Pasadena Weekly's list of "San Gabriel Valley women who make life happen". She presents at writers' conferences nationwide. Her own writing as a novelist and poet has informed the advice she gives to authors regarding sales and genre. View her many offerings for writers on her
website
at
howtodoitfrugally.com
.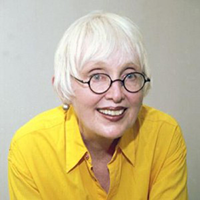 Carolyn Howard-Johnson
Author