HEART Poetry Award

Deadline: August 31, 2021

Nostalgia Press will award $500 and publication in HEART 16 (Winter 2021). Honorable Mentions also published.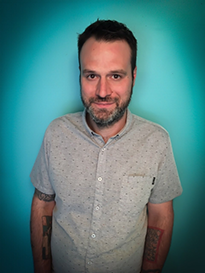 Judge: John Sibley Williams
$10 entry fee covers 3 poems
All contestants will receive the Winter 2021 issue of HEART
Submit prose poems that are insightful, immersing, poignant, and reflective (example)
Submit unpublished work only
On each page, please include your name, address, phone number, and email address (this information will be hidden so your work can be judged blind)
Winners will be announced on the Nostalgia Press website
Submissions will not be returned
Submit online or mail your entry to:
Nostalgia Press
Attn: HEART Poetry Award
115 Randazzo Drive
Elloree, SC 29047
Please enjoy this poem by Jeff Burt of Mount Hermon, California, winner of our 2019 HEART Poetry Award:
JANUARY

Let me suffer the blessing of blindness
under this wide platinum sky.

When winter has returned
with its short chapped orbit

let my vision ache from the image
of the sun red on my eyelids

witnessing sunset near red cedars
standing on a frozen creek

tracking fox prints and scattered feathers.
Let my footfalls crack

the murdering ice, my hunger
diminish with sufficient bread,

my word gutter like the stuttering light
of candles, a wick drowning in wax,

then diminish into whispers,
evaporating cyclones of breath.

Let me chug the air until my lungs burn.
Let me trample. Let me slog. Let me empty.

Let me bury the downed bird of song
in the evergreen thicket of hope.